Taapsee Pannu-Anurag Kashyap to work together in 'Dobara', actress revealed the news through a post.
Anurag Kashyap and Taapsee Pannu are going to work together in the film Dobaraa. Prior to this, both have made successful films like 'Sand Ki Aankh' and 'Manmarziyaan' together.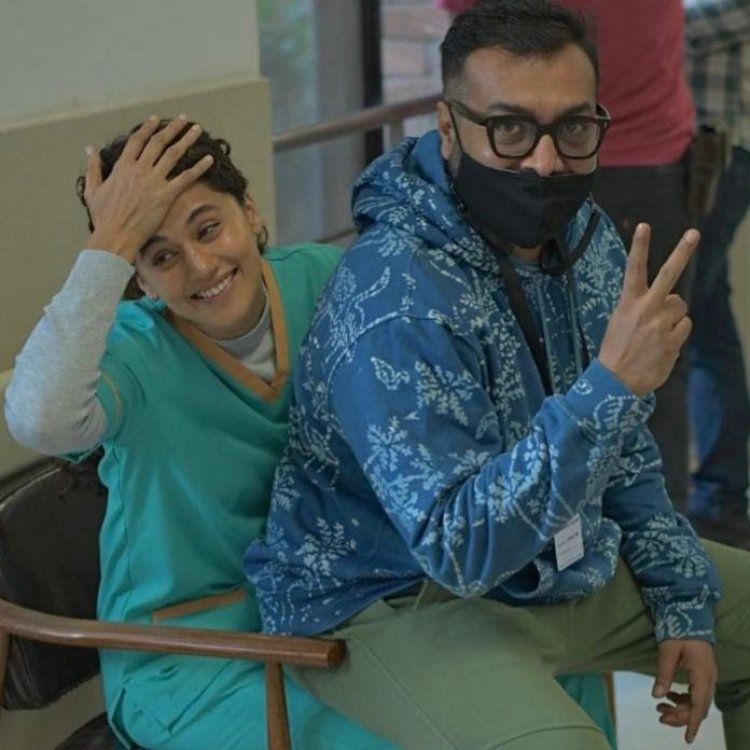 Mumbai: Film director Anurag Kashyap and actress Taapsee Pannu are going to work in the thriller film 'Dobaraa'. This is the third film of Anurag and Taapsee after the super hit film 'Manmarziyaan' and 'Saand Ki Aankh' in 2018.
Taapsee Pannu has shared a funny photo on social media with Anurag Kashyap. In this photo, the actress is sitting on a chair and director Anurag is sitting on her lap. Tapsee is seen smiling while hitting her forehead. While Anurag, wearing a black color mask, is seen doing Peace Finger Symbol. Taapsee is very happy to work with the director of the film Manmarziyaan. While sharing the photo, Taapsee Pannu wrote the caption, 'Meri' Dobara 'series, because working with some people deserves to be repeated ...' We are ready to make remarkable films, because the story of Manmargiyaan is enough,now let's do 'Dobaara'.
Recently, Anurag Kashyap tweeted the teaser of 'Dobara'. A glimpse of the film was found in the teaser itself. Anurag and Taapsee Pannu are seen together in the teaser. Anurag will direct this thriller film.

Talking about the work front, Taapsee Pannu has many big projects at this time. Her upcoming film 'Rashmi Rocket' is going to be released soon. Along with this, she is also doing films like 'Shabash Mittu', 'Hasin Dilruba', 'Shabash Naidu' and 'Loop Lapeta'. 'Shabash Mittu' is a biopic of Indian female cricketer Mithali Raj.