Tarak Mehta Ka Ooltah Chashmah: Will Jethalal leave Gokuldham Society after residing in it for 12 years?
Jethalal Champaklal Gada of Taarak Mehta Ka Ooltah Chashma is badly in debt and is now preparing to go to the village after selling his shop.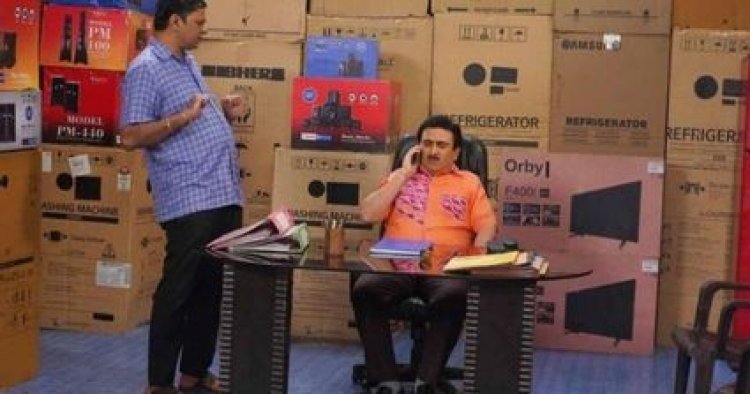 The year 2020 has proved to be a very bad year for the whole world. Due to the lockdown imposed due to Corona epidemic, many people were rid off their jobs, the business of many people went down completely. But nobody thought that Jethalal Champaklal Gada of 'Taarak Mehta Ka Ooltah Chashmah' will also come under the grip of these conditions.12 years old shop of Jethalal is going to be locked. Not only this, Jethalal, who was badly in debt, is now thinking of leaving Mumbai and going to the village.
In the serial 'Tarak Mehta Ka Ooltah Chashma', Jethalal is stricken due to the lockdown. Jethalal's business of electronics has also come under the grip of the Corona epidemic and lockdown and has caused a huge loss in business. In the lockdown, Jethalal delivers a large order on credit to a merchant. Due to the lack of profit and payments many shops got shut down completely. A few days after the lockdown ends, when Jethalal calls the merchant for payment, the merchant refuses to pay the payment to Jethalal. Not only this, he mourns over his own losses before Jethalal
Before the lockdown, Jethalal had to pay for all the stuff in the shop. Now he also can't get the payment of the things he sold on credit. Jethalal's difficulties are increasing. Gada electronics is facing great loss.
It has been shown in the new promo of this serial that Jethalal is now talking to Bapuji to sell his shop and repay the debt of the creditors and go to the village. At the same time, his neighbours are shocked when they come to know about this. Next episodes would make it clear whether Jethalal's shop will be shut down for ever or will get on its track as it was before the lockdown.