Urvashi Rautela came out in support of Iranian women, got her hair cut in protest against hijab
Protests against the hijab have intensified in Iran. People are raising their voice against atrocities against women by sharing videos on social media. Meanwhile, Bollywood celebrities have also come out in support of the women of Iran.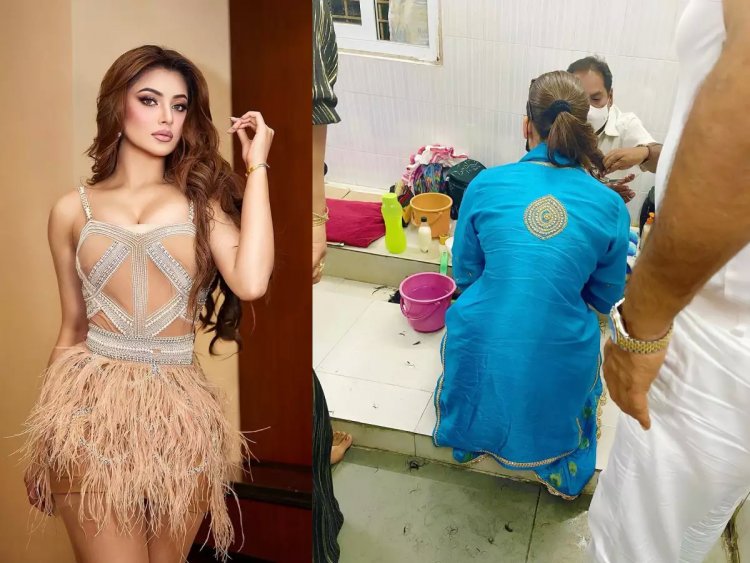 Urvashi Rautela came out in support of Iranian women, image source: Twitter
After Priyanka Chopra, Mandana Karimi and Elnaaz Norouzi, Bollywood actress Urvashi Rautela has now come forward in support of Iranian women. He even got his hair cut in protest against the death of Mahsa Amini.
Urvashi Rautela shared a photo of herself getting her hair cut on Instagram. she is seen sitting on the ground and getting her hair cut. She wrote the caption, "I got my hair cut. Iranian police arrested Mahsa Amini for not wearing the hijab properly. Since the death of the girl in police custody, Iranian women have been protesting on the streets since then. Many Iranian women and girls lost their lives during this period. At the same time, 19-year-old Ankita Bhandari, a resident of Uttarakhand, also… I am getting my hair cut in support of all these women.
View this post on Instagram
The actress further wrote in her post, "Women from all over the world are uniting and protesting against the government of Iran. Respect women. Hair is considered a symbol of women's beauty. Women are showing that they do not care about the standards of beauty in the society by cutting their hair in public. She will not let anyone decide how she should dress, how she should behave and how she should live. When women unite and consider the issue of one woman as the issue of the entire women's caste, then there is a new vigor in feminism.
It is worth noting that in the past, Bollywood actress Elnaaz Norouzi who is originally from Iran. she shared a video on her Instagram titled 'My Body - My Choice'. In this, she was seen taking off all her clothes one by one in front of the camera. Actress Urvashi Rautela also liked this video of her. Urvashi Rautela wrote, "We are proud of you Queen. We support women.