Absconding Wrestler Sushil Kumar arrested, wanted in Sagar Dhankhar murder case
Sushil Kumar was absconding for a long time. Due to this, the police had also announced a reward of one lakh rupees on them.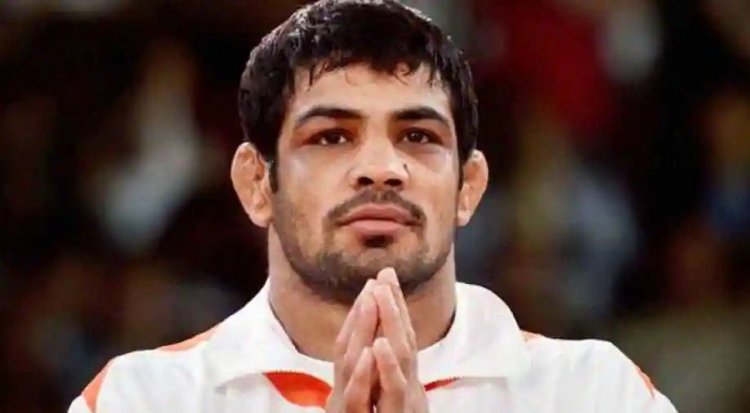 Sushil Kumar, the main accused in the Sagar Dhankhar Murder case, has been arrested by the Special Cell of Delhi Police. Delhi Police has confirmed Sushil's arrest. He has been arrested from the border of Delhi. Now they will be presented in district court through video conferencing.
His partner along with Sushil has also been arrested. Two-time Olympic medalist wrestler Sushil was absconding in this case for a long time. A lookout notice and non-bailable warrant were also issued against him. Sushil had filed an anticipatory bail petition to avoid arrest but the court rejected it. After this, two inspectors and a dozen policemen led by the Model Town ACP of Delhi went to Punjab in search of them. Sushil and his companions were traced through mobile tracing. The police had also declared a reward of one lakh rupees against him. His partner Ajay had a reward of 50 thousand rupees.
It is alleged that on the night of May 4, three people including Sagar Dhankhar were abducted by Sushil along with his companions. Sushil and his associates beat him up at the Chhatrasal Stadium in which Sagar died. Police had said that two groups of wrestlers were beaten up in Chhatrasal Stadium in which 23-year-old Sagar was beaten to death. Sagar's father is a constable in Delhi Police.
The clash took place to evacuate a flat in Model Town area. Sushil was absconding with his colleagues since then. After this news came that Sushil is hiding in a big ashram in Haridwar. At the same time, he was seen on the Meerut toll block on 6 May. However, they were not coming in the hands of the police. There were also reports of him being in the fray of his escape to Nepal.
At the same time, the family of the deceased Sagar had said that Sagar used to live in Chhatrasal Stadium earlier and was a disciple of Sushil. For eight years, Sagar trained at the Chhatrasal Stadium and won many medals. Sagar's father Ashok had said that if his son had done something wrong, he would have told him out of Chhatrasal or told him. Those people explain to Sagar, but how can he (Sushil) take the life of Sagar as a guru.
Sushil constantly changed mobile sim
Delhi Police had told that Sushil Kumar is constantly changing mobile sim. Many of his relatives and close are helping in hiding. It was told that Sushil Kumar has so far bought more than 15 SIMs, which he is using to talk to his family members.