Ananya Panday was seen lost in the arms of Aditya Roy Kapur, romantic video of the couple from date night went viral
Aditya Roy Kapur and Ananya Panday B-Town's newly roomed couple Aditya Roy Kapur and Ananya Panday have not yet confirmed their relationship but their vacation and movie night together clearly shows that something is going on between them. Now finally the proof of their love has also come to light. Watch their romantic video.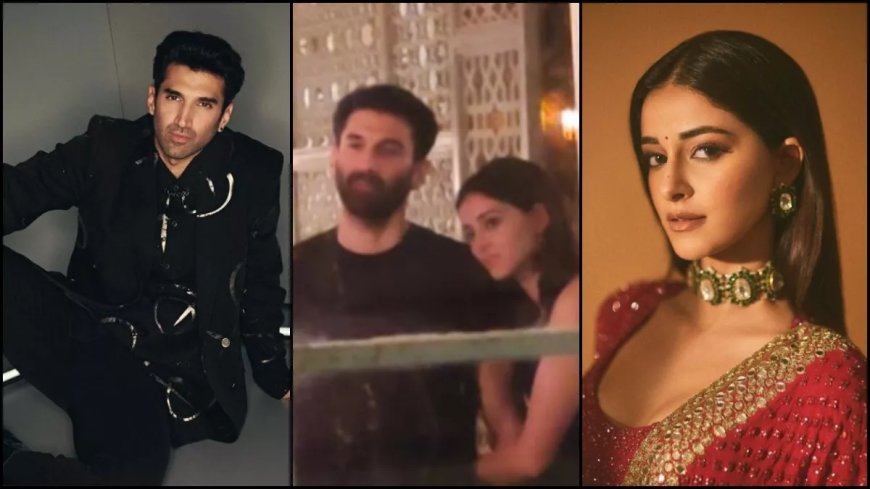 There are many star couples in B-town who have not officially confirmed their relationship, but their presence together is enough to describe their relationship. There was talk of Aditya Roy Kapur and Ananya Panday dating for some time and now the proof has also been found.
Aditya-Ananya went on date night
Actually, what happened was that Aditya Roy Kapur and Ananya Pandey went on date night on Friday night. A video from this date night has surfaced on social media, in which the romantic chemistry of both is visible. The video is going viral on social media.
Ananya looked lost in Aditya's arms
In the video that surfaced, Ananya Pandey is seen holding the arms of her loving boyfriend Aditya Roy Kapur and keeping her head on his shoulder. The way Ananya has kept her head on Aditya's shoulder, it clearly shows how much both love each other. On the other hand, Aditya is seen talking to someone.
View this post on Instagram
During this, Ananya and Aditya twinned each other in black colored outfits. Ananya is wearing a black colored midi and has completed the look with open hair. Whereas, Aditya carried black pants with a black T-shirt. Their couple is looking very cute.
Fans called the pair a 'mismatch'
This video of Aditya and Ananya spread like wildfire on social media and people are showering love on them. One user said, 'Compared to Aditya, Ananya Pandey looks lost in him.' One said, 'Lovely.' On the other hand, some people are calling their pair a mismatch, because there is an age gap of 13 years between them.
Talking about the work front, Ananya will be seen in the movie 'Kho Gaye Hum Kahan', while Aditya will be seen in 'Metro In Din' with Sara Ali Khan.