Black Panther 2: Wakanda Forever to take the biggest opening in Hollywood films of 2022
Black Panther Wakanda Forever Box Office: Predictions Chadwick Boseman died of cancer in 2020. The sequel is releasing after two years of it Instead of making someone else Black Panther, the reason for Chadwick in the film has been changed.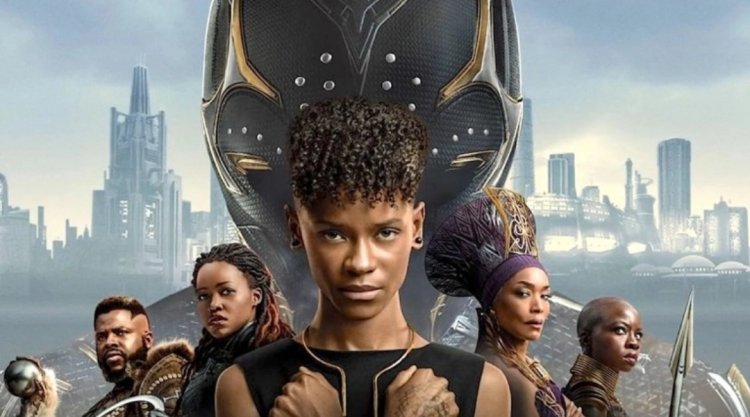 Black Panther 2, image source: Twitter
Fans of Marvel's superhero movies are all over the world. There is no dearth of fans of Marvel movies in India too. Whenever a new film is about to come out, a queue of fans is seen in front of the theatres. There is hardly any film of Marvel, which has not done well in India.
Now the second film in the Black Panther series, Wakanda Forever, is hitting theaters on Friday. In the year 2022, Bollywood films may have big collection at the box office, but the year has been good for Hollywood films. There is not a single film which has been at a loss. Now all eyes are on Black Panther - Wakanda Forever, how does the film do at the box office?
Black Panther came in 2018
Black Panther was released in theaters in 2018. The film was a huge hit worldwide and the film did decent business in India as well. Black Panther took an opening of 5.60 crores, while did a lifetime collection of 38.10 crores. Four years later, now Wakanda Forever is going to release, It is going to release in three other languages as well English, the film is also being released in Hindi, Tamil and Telugu
Make sure your seatbelts' fastened, this rollercoaster starts in just 2 days!

Marvel Studios' Black Panther: #WakandaForever in cinemas this Friday.

BMS: https://t.co/ZqZUv2o1hx
Paytm: https://t.co/Voyq8ipeJV

Releasing in English, Hindi, Tamil, Telugu. pic.twitter.com/WmZiO560Sw — Marvel India (@Marvel_India) November 9, 2022
Black Panther is going to release after two years of Chadwick's death
The Black Panther franchise started with Chadwick Aro Boseman. Black Panther is Marvel's first black superhero and Chadwick has received worldwide love for this character. He was also given many awards. Chadwick also played the role Black Panther in Avengers, Infinity War and Endgame.
But, he is no more because of cancer, Wakanda Forever is releasing two years after Chadwick's death. The role of the Black Panther will be played by Princess Shuri of Wakanda, who is Tichala's younger sister. Shuri has invented some new technologies for his country. Letitia Wright plays Shuri. Directed by Ryan Coogler, who directed the first part.
Big opening forecast in India
According to media reports, a big opening is being estimated around the world for Black Panther 2, made in a budget of $ 200 million. According to the report of the Collider website, the film can collect up to $365 million in the opening weekend from the opening of $ 180 million. If this happens, it will be the third biggest weekend after Pandemic.
condition of Hollywood films in 2022
If we look at the list of Hollywood films released in India this year, then Doctor Strange in the Multiverse of Madness had a net collection of 126 crores in the first place. In second place is Thor Love and Thunder, which collected 101 crores. Jurassic World Dominion is in third place with 70 crores, The Batman is in fourth place with 48 crores and Black Adam is in fifth place with 43 crores.