Emergency in Tokyo due to Covid-19, Olympics will be organized without fans
A Japanese minister said that for the security of the Olympic Games, it has been considered to ban the spectators of the Games so that the corona infection does not spread. The Olympics was postponed even earlier due to the pandemic.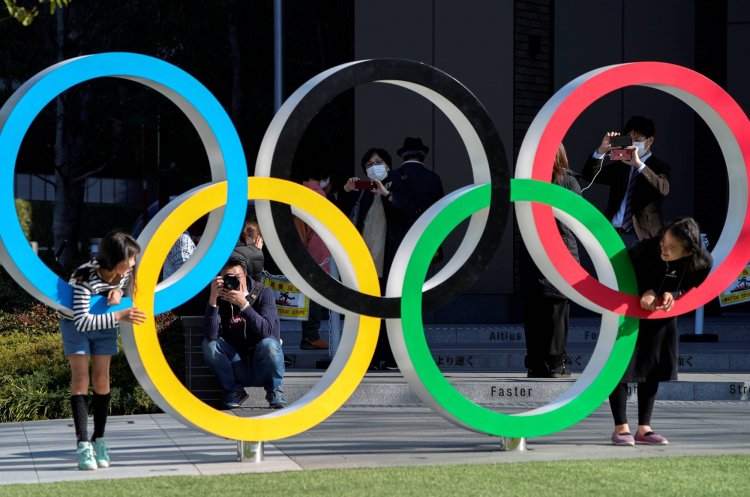 In view of the Corona epidemic, a state of emergency will be imposed in the capital Tokyo. This decision has been taken as a precautionary measure regarding the Olympics to be held here. On Thursday, a minister of Japan gave this information. He said that for the safety of this big event, the organizers have thought of banning the spectators of the games so that the corona infection does not spread. The Olympics was postponed earlier due to the pandemic and now fans are outraged by this decision as well.
Japanese medical experts have said that banning spectators is a better option to prevent infection. Foreign visitors have already been banned here. There is concern in Japan that hosting delegations from around the world could exacerbate the outbreak of COVID-19. However, in a decision taken last month, the sale of alcohol in and around Tokyo was banned because health officials said drinking alcohol through close contact, speaking loudly and socializing contributes to the spread of the virus. Earlier the organizers had said that they would decide on allowing night sessions till July 12 keeping in mind the transition in spectators. The opening ceremony of the Games is to be held on 23 July.
Japan's Finance Minister Yasutoshi Nishimura is also the head of the government's coronavirus response. He said that the state of emergency in Tokyo will come into force from 12 July and will continue till 22 August. The Olympic Games will run from 23 July to 8 August. Like other countries, corona virus infection did not increase in Japan, but here more than 810,000 cases and 14,900 infected people died.
International Olympic Committee (IOC) President Thomas Bach, arriving in Tokyo on Thursday, will preside over the talks to be held here. After arriving in Japan, Thomas will be isolated at the IOC's five-star hotel in Tokyo for three days. After that they will go to Hiroshima where there is a flood situation due to heavy rains.