From Zoom to WhatsApp, these platforms offer free video calling service and many more offers
Due to the Covid 19 pandemic, video calling has become a communication tool for most people today. Coffee companies have added this video calling service to their platform, as well as advanced by adding new features.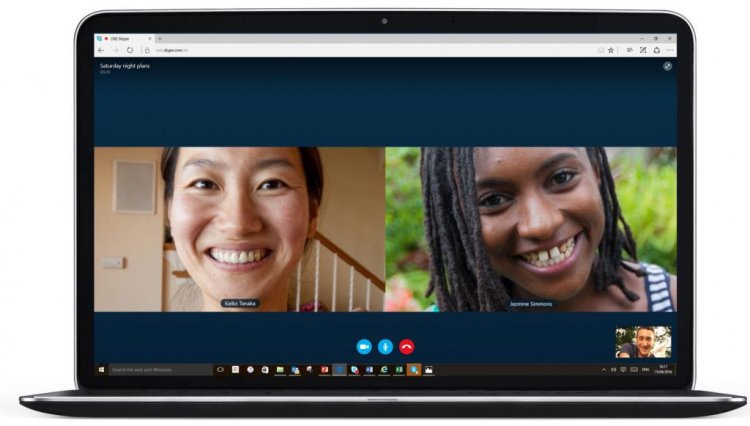 Due to the Covid 19 pandemic and social distancing, video calling has become a communication tool for most people today. In view of the increasing demand, many companies have added this video calling service on their platform, as well as advanced by adding new features. The best video calling apps to be used in 2021 that offers free service to users as well as other new features
WhatsApp
WhatsApp is one of the most popular messaging apps used worldwide. The company has also revamped the interface for video calling on Android and iOS and it now resembles FaceTime. This app is used by more than one billion users. Video calls are known as WhatsApp calls to many people in India.
To make a call on WhatsApp, simply open the contact you want to call and tap the video or voice call button. The app allows you to make group video calls with up to 8 users. WhatsApp has recently released a new update called Joinable, through which users can easily add video and audio calls. Along with this, you can join the call even after it has started.
Telegram
Telegram is a free-to-use messaging app that allows users to make both voice and group calls on the platform. The group video call service was added to Telegram last month. The app allows users to add up to 30 participants in a group call. Also there is no time limit on group calls on Telegram.
All one-on-one meetings are also free in the app. The messaging app also allows users to share their device screen, but no one can record the meeting. Users can also convert a voice group call into a video call by switching the camera mode. But keep in mind that with audio calls only, the number of participants is unlimited.
Google Duo
Google Duo is one of the most popular video calling platform. Users can use this app for free. This app offers video call service to the users which are end-to-end encrypted. Even Google cannot hear what is happening during the call. A host can add up to 32 participants to a group call.
Google Duo allows users to drop a video or voice message through a feature called Knock if the other user is not available to take the call.
For meetings, screen sharing capability, Google Meet is the better pick, though it has call duration limits for non-enterprise users. Unlike Meet, Google Duo doesn't have any support for text messaging either.
Zoom
Zoom has become the most popular app for video calls due to the pandemic. It works smoothly on smartphones, laptops and tablets. One-on-one calls are free on Zoom, but only 100 users can be added to the platform at a time, with a group call limit of 40 minutes. If you want to call for longer than that, the host has to stop and resume the call after 40 minutes. Those who are using this service for free will be able to share their screen and also record videos.
Facebook Messenger Rooms
Facebook's Messenger Rooms call is another great option for large group video calls as there is no time limit and a host can add up to 50 participants. With the link users can join open rooms or create private rooms links. In addition, anyone can join a video call, even if they don't have a Facebook account. Rooms also has a chat function so you can share your thoughts and content with each other during video calls.
In this platform, users will also get camera filters, mood lighting, themed events and 360-degree backgrounds. There is no time restriction on calls. You can create rooms from Messenger, Facebook, WhatsApp and Instagram.