Himanshu Goyal - A Young and talented social media marketing sensation and digital entrepreneur
"Our jobs as marketers are to understand how the customer wants to buy and help them to do so." –Bryan Eisenberg, speaker, and online marketing pioneer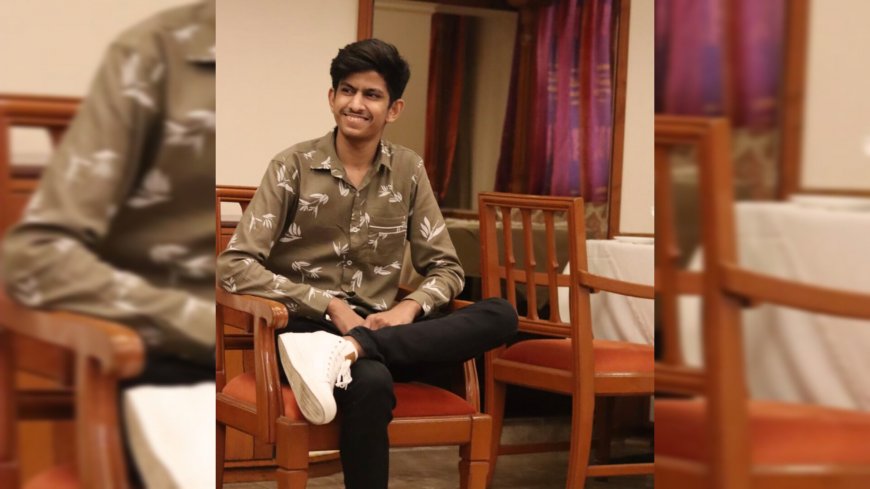 Himanshu Goyal, basically hailing from Indore, Madhya Pradesh, India, is a young social media entrepreneur, who understood the concept and key points of marketing - traditional as well as digital, at a very early stage of life. Growing up as a child, during his early phase of schooling, got to know about Instagram and developed an interest in the same. He started handling and growing his social presence mainly through Instagram and then through his skill set and timely experience, took himself and his founding social media agency to the top in its niche.
Educational Background
Talking about Himanshu's educational background, he has completed his schooling and is currently pursuing BCA from PIMR Indore (final year in the doing). He has been a smart kid since childhood and always excelled in his studies. During his school days only, he got to know about Instagram just like any other school kid, but his mindset then also was far ahead of his age.
Unlike others who use social media as a source of entertainment and fun, as a timepass, Himanshu got attracted by the power of social media and its influence on people all around the Globe. In 2016 then, when he was learning about the platform, he got the idea of finally starting his own social media page or business account and building his social presence. He kept on working on his skills and a time to time worked hard and smart for it. Now, years have passed and he has established a great presence on social media for himself as a brand!
Hobbies and Interest
Himanshu has always been artistic. He has a keen interest in music and his hobby includes playing musical instruments as well. He is also very fond of sports, especially Cricket. His idols are Mahendra Singh Dhoni, Virat Kohli, Elon Musk, and Albert Einstein. Throughout his entrepreneurial journey, he was deeply inspired by Gary Vee and he still follows his principles for social media a lot.
Lifestyle
It is rightly said that an empty pocket and hard times teach a man the greatest lessons that a book or course can never. On asked about how he learned to stay passionate and about the strategy to handle difficult situations, he said " There was a time when I was struggling to build up my presence and had no money in my account, I was merely a student studying in school, yet, I didn't ask or borrow money from my parents and worked hard in my chosen field of Instagram marketing and earned some amount myself through @world_in_darknesss, an Instagram account I built from scratch myself, so I know how to stay persistent for my passion as I changed many strategies to build an earning source through my Instagram account". Having dreams is another thing but being passionate and persistent towards your dreams is the key to accomplishing them and Himanshu has that desire and fire in him!
Entrepreneur
Being a social media entrepreneur is completely different from that being a traditional marketer. You need to be creative enough to create and share good content throughout and need to have good communication skills also to interact well with a growing audience and clients. Himanshu has always been keen on meeting and communicating with new people and working with them. For some people it's hard to adjust to new people they meet and work together with, it's always been a piece of cake for him. People always seem to enjoy Himanshu's presence and his clients always praised his tactics and intellect, and maybe that's how he built such a great social presence as well as a great clientele network in such a short period.
likes and Dislikes
Himanshu loves to watch movies that help him learn something always, he's always in search of knowledge in whatever he's spending time with, and that's why he mostly watches those movies or videos in which there is something good to learn and apply.
This is the age of the metaverse when many budding entrepreneurs exist and loads of digital marketing are in making daily. New-age digital marketers can learn a lot from him on how to build anything from scratch, what kind of mindset is required in the field of niche and social media marketing, especially Instagram and what is it like to be a digital marketer in this new and growing stage of social media.