IND vs ENG : Indo-England players corona test negative, nets training to start today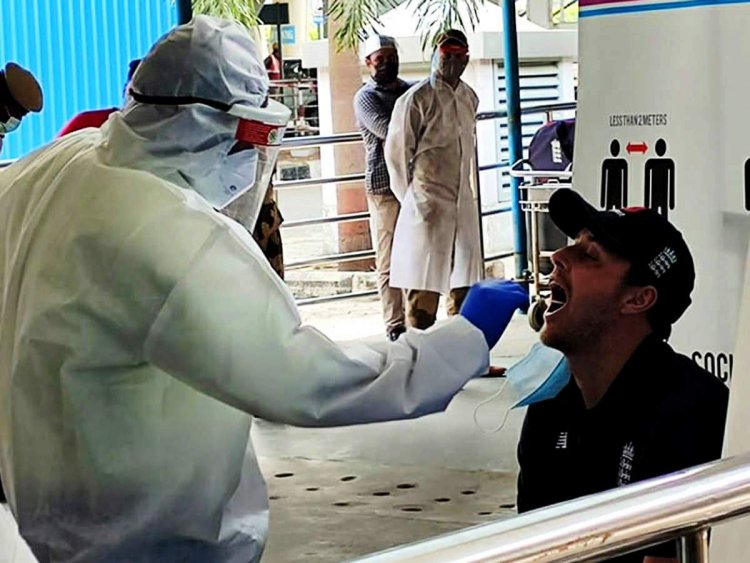 • England has to play both the opening Tests at Chennai's MA Chidambaram Stadium. The first Test will be played from February 5 to 9 while the second Test will be played from February 13 to 17.
• India and England have played nine Test matches so far at the Chidambaram Stadium, of which India has won five, while England have had three wins in their share.
Chennai: The COVID-19 of the players of India and England cricket team has resulted in negative. Nets training will start from today. Team India has to play a four-match Test series with England from Friday. The first match of this series will be played at the MA Chidambaram Stadium in Chennai.

According to the BCCI update, the Indian cricket team completed its segregation in Chennai on Monday. Three RT-PCR tests were carried out at regular intervals for Covid-19 and all the results have been negative. The isolation of Ben Stokes, Joffra Archer and Rory Burns of England, who are not going on a tour of Sri Lanka, has already been completed and has started the training. England's team is now out of isolation. The team will practice in the stadium from two to five in the afternoon.
England team has arrived in Chennai by winning the Test series 2-0 in Sri Lanka. However, the four-Test series against the team led by Virat Kohli will be a tough challenge in front of the England team. England was the last opposing team to win the Test series in India. The Indian team is in full confidence after winning the Test series on Australian's land twice in the last three years. India beat Australia 2–1 in the Test series last month.
Both teams made record against each other,
India is in the lead in total Test matches between India and England so far. A total of 60 Test matches have been played between the two teams so far, in which India has won 19 Test matches, while England has been successful in winning 13 Test matches. Apart from this, 28 Test matches are being drawn.

Rahul Dravid, Tendulkar and Cook have the record of scoring the most centuries in India-England Test cricket. All have scored 7 centuries in India-England Test cricket. India has the record of making the highest team score in India-England Test cricket. India scored 759 runs for 7 wickets during the 2016 Chennai Test match. England team had scored a score of 710 during the Birmingham Test match in 2011.