Neha Kakkar showed generosity once again, gave Rs 5 lakh to famous lyricist Santosh Anand to get out of debt
Neha Kakkar has once again presented the example of her generosity to the people. In view of the financial condition of the famous lyricist Santosh Anand, she has given him an amount of five lakh rupees.Neha Kakkar's move is being praised everywhere.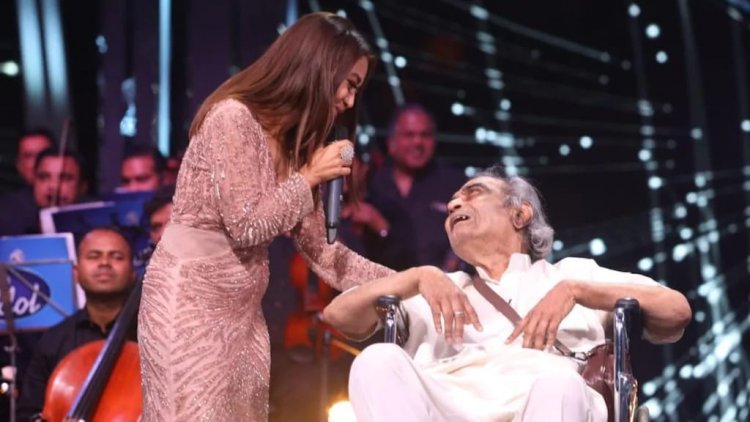 Highlights:
• Neha Kakkar helped the debt-ridden lyricist
• Five lakh rupees given to famous lyricist Santosh Anand
• Neha has already helped the needy
New Delhi: Bollywood's famous singer Neha Kakkar is a good singer as well as a good person. A glimpse of how emotional and generous Neha is ,is visible on the stage of Indian Idol. Recently, Neha Kakkar helped famous lyricist Santosh Anand, once again presenting the example of his generosity. After which they are getting accolades everywhere.
Neha's generosity
Recently, lyricist Santosh Anand came with music director Pyarelal on the set of Indian Idol. Santosh Anand had told that he has become very weak financially. They have a lot of debt and are constantly getting into trouble. Neha Kakkar immediately announced a donation of five lakh rupees.
Vishal Dadlani also appealed
Neha Kakkar, along with financial help to Santosh Anand, also requested the Indian entertainment industry to give some work to Santosh ji. Not only this, Vishal Dadlani also asked Santosh ji to share some of his songs and said that he will release them. Neha Kakkar also sang the song 'Ek Pyar Ka Nagma' for Santosh Anand.
Helped the Warrior Aaji.
This is not the first time Neha Kakkar has been kind to the set. In December last year, Neha Kakkar gave one lakh rupees to Shantabai Pawar alias Warrior Aaji. The video of Warrior Aaji went viral while performing lathi kathi on the streets. He had told that 'I am raising 10 orphan girls, taking care of them. It has happened many times in lockdown that I am hungry myself to feed the girls."