R-Day: Farmers' Tractor Parade inside the Capital, Routes decided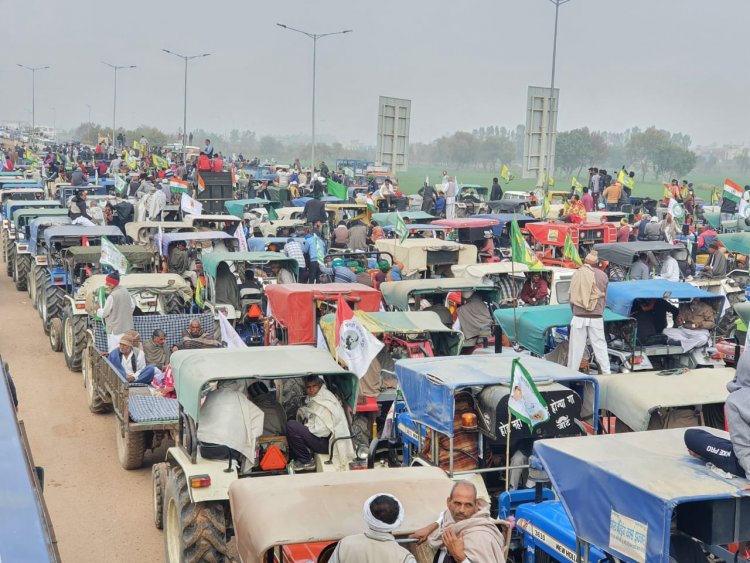 Tractors on Delhi Border (Representative Image)
Protesting farmers received the nod from Delhi Police for the Tractor parade inside the National capital on January 26. Delhi police granted permission on the condition of starting the parade after the completion of the official annual parade of Republic Day.
Farmers will be allowed to enter Delhi from borders where the protest is ongoing for the last 2 months but they can not head towards central Delhi. "The tractor rally will enter Delhi from Tikri, Singhu, Ghazipur borders and return to its originating points", told by Dependra Pathak, CP, Intelligence in Delhi Police. From Singhu, it will pass through Kanjhawala, Bawana, Auchandi, border, KMP expressway, and then return to singhu.
For Tikri, it will go to Nangloi and will pass through Najafgarh and Western Peripheral Expressway. From Ghazipur Border, the rally will go to 56-foot road and return to its originating point through Kundli-Ghaziabad-Palwal Expressway.
Political activist Yogendra Yadav said, "Got formal permission from Delhi Police for tractor rally on Republic Day". Farmer leaders said the parade will be very peaceful. They'll organize the parade according to what the Delhi police instructed. Farmers from all over the country are coming to Delhi Borders to join the parade. Farmers were planning to take out the parade on Ring Road but will be doing according to what Delhi Police suggested.