Rahul Singh Rana Krishna There will always be a seat reserved for those who struggle hard 
The age of 13, at which one usually thinks of playing video games and cricket; was the same age at which Rahul Singh Rana Krishna decided to chase his dreams. His dreams proved to be so costly to him that he had to go against his family. Mumbai, the city of dreams was his destination and he was already fueled with passion. Today he has established his identity as a director in Bollywood. His journey was never a straight line. He had enough of defeats and failures. Yet he never stepped back and always looked forward to becoming one of the most successful directors of Bollywood.

Mumbai being stuffed with a lot of competitors, made it quite difficult for Rahul in the first 5 years. Clueless, Rahul questioned himself everyday as he had a lack of proper guidance. The roads of the film city had witnessed Rahul's journey who travelled day in and day out on foot. Even autos were too expensive for Rahul at that moment of time.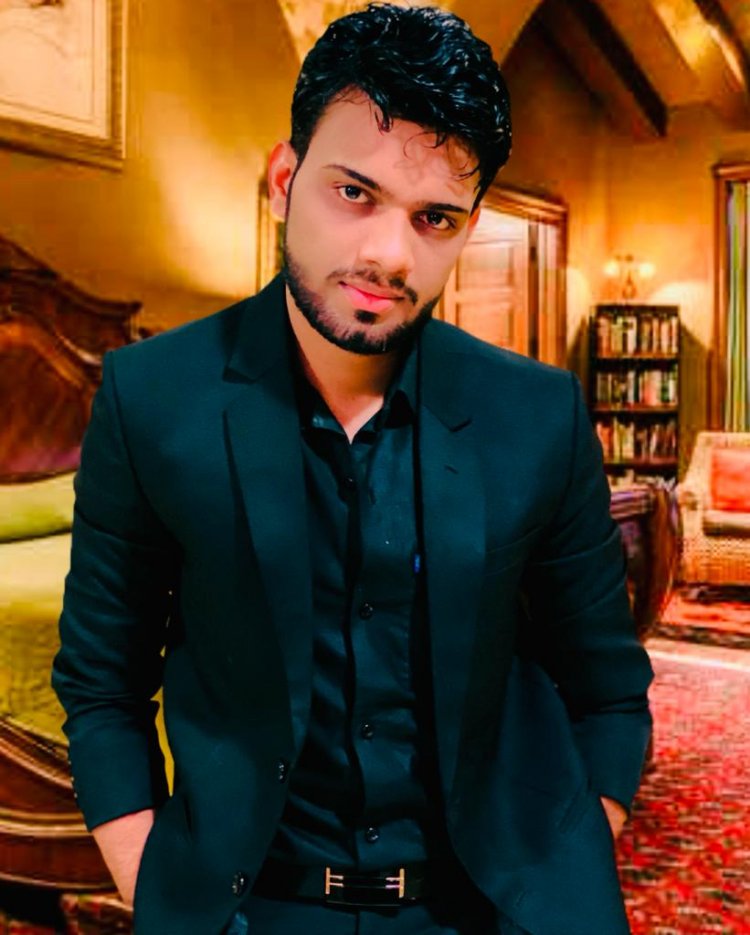 At the behest of a friend, he went to the film city to work as a lightman for the Sanjay Leela Bhansali-directed film Bajirao Mastani. Rahul was ready to pay any price just to watch the process of shooting. Rahul came to Mumbai to become an actor but as soon as he reached the sets of the film "Bajirao Mastani", he was awfully dumbstruck when he saw the working style of Sanjay Leela Bhansali. He was immensely impressed by his methodology. The spell of Sanjay Lila Bhansali was so strong that Rahul got inclined towards becoming a director instead of an actor. Least did he know that this was the turning point of his life .
Talking about his journey Rahul says,"Director Sanjay Leela Bhansali liked my way of working, my passion, hard work, dedication so much that he kept me under his guidance in this film and taught me the nuances of direction and this is where my journey as a director started. After this I got an offer to work as an assistant director in the Hollywood film Jumanji Welcome to Jungle 2017 and I immediately turned yes to such a big offer, then after that I found Jeman Van there who supported me a lot, in 2018 I worked in the Hollywood film Aquaman Got the opportunity to do and then HollywoodI was also praised for my work as an assistant director and I was also successful in winning the trust of Hollywood film directors and filmmakers."

He also got an offer from the Hollywood movie- Jumani Welcome to Jungle 2017 and he mmediately said yes to such a big offer. He also got the support of Jeman Van. The year 2018 was the time when he worked in the Hollywood film Aquaman . He was also
praised there for his work as an assistant director and he was also successful in winning the trust of Hollywood film directors and filmmakers.
It is the dream of every good filmmaker that he should make his mark in South Indian films as well, in this sequence, Rahul made a strong presence as an assistant director in South India as well as Bollywood's big hit film KGF.
After playing a successful innings of assistant director in four films in Bollywood, Hollywood and South India, Rahul attracted the attention of film critics in 2020 with his directorial film 1840 Hyderabad, he made his directorial debut in Bollywood as a director with the Hindi horror film 1840 Hyderabad Made of ironIn which he directed big actors like Gurleen Chopra, Karan Singh Chhabra, Mukesh Rishi and gave Bollywood a successful film.
He earned his place by working hard in Bollywood, while on the other hand he did not let these works become a hindrance between his education. He got trained in engineering from GB Pant, Delhi and completed his studies from there. He his also going to launch his new film Narsanhar in 2025.
He also inspires the youth through his message that one can become anything be it actor or director. All one needs to do is a lot of struggle and have enough self belief to keep you going.