Russia Ukraine War: Russia changed its military commander in Ukraine, claims complete occupation of Soledar city
Yevgeny Prigozhin, a close aide of Russian President Vladimir Putin, said his forces had completely recaptured Soledar. Also, about 500 Ukrainian soldiers have been put to death after fierce fighting.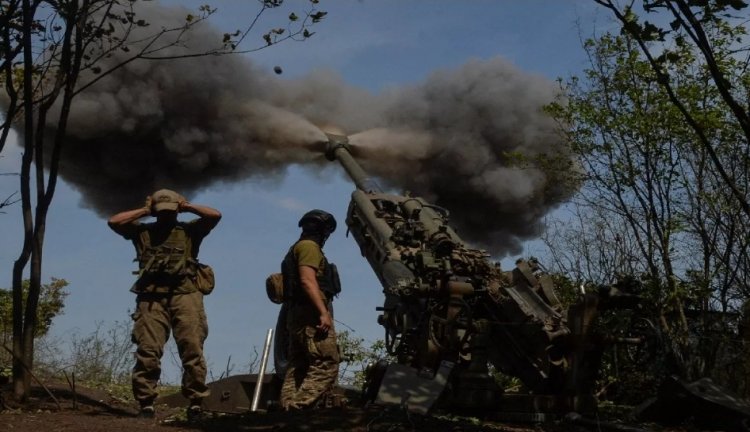 Russia Changes Commanders in Ukraine: The war between Russia and Ukraine continues. Meanwhile, Moscow has appointed a new commander for its invasion of Ukraine. Russian Defense Minister Sergei Shoigu on Wednesday appointed Chief of the General Staff Valery Gerasimov as the overall commander for its special military operation in Ukraine. At the same time, Russia's Wagner Group claims to have completed its occupation of Soledar, a salt mining town in eastern Ukraine.
500 Ukrainian soldiers killed
Earlier in October, General Sergei Surovikin was appointed to lead the invasion. He has been demoted after this change. Meanwhile, Yevgeny Prigozhin, Wagner's chief of staff and a close aide of Russian President Vladimir Putin, reported that his forces had completely captured Soledar. Also, about 500 Ukrainian soldiers have been killed after fierce fighting. At the same time, US Defense Secretary Lloyd Austin said on Wednesday that he could not confirm the reports that Soledar is in the hands of Russia.
No reaction of President zelensky
Ukrainian President Volodymyr Zelensky recently scoffed at Wagner's claims of having captured part of the city of Soledar but has yet to comment on the new claims. Earlier, Zelensky said in a video address that the Russian occupation of the city of Soledar is a complete sham, fighting continues.
Heavy loss to russia
In a statement on Facebook, the Ukrainian Military General Staff said Russian forces were suffering heavy losses in the city of Soledar. Furthermore, Ukrainian military analyst Oleh Zhdanov said that the situation in Soledar is approaching critical. The Ukrainian army is holding its position. About half of the city is under their control.
Soledar city is important for Russia
The main objective of the Russian commanders is to capture Bakhmut and the eastern Donbas region of Ukraine. To fulfill this objective, the capture of Soledar has become very important. The capture of Soledar and its huge salt mines would prove to be very important for Russia.