Sonu Sood adopted four daughters of a man who died in flash flood of Uttarakhand.
Bollywood actor Sonu Sood has decided to take responsibility for the four girls. The girls are residents of Tehri village in Uttarakhand. Sonu has taken a commendable step by taking their responsibility.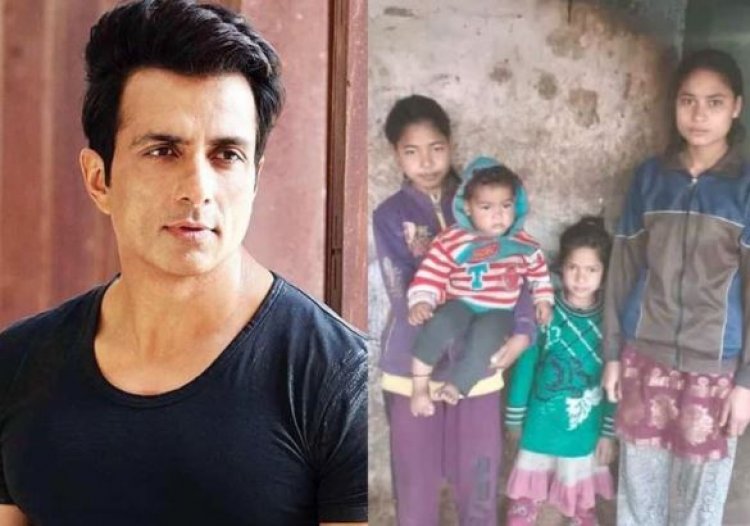 Sonu helped many people during the corona pandemic.
Sonu takes up the responsibility of four orphan girls.
Girls' father died in the flood of Uttarakhand.
Mumbai: Bollywood actor Sonu Sood has been trying to improve the lives of many people since the beginning of corona pandemic. He helped as much as he could to solve the problems of many people. Once again, his work has set an example for others. He has claimed responsibility of four girls living in Tehri village in Uttarakhand. Sonu has adopted those girls.
Alam Singh Pundir, an electrician from Uttarakhand, died a few days ago. He died while working in a basement during Uttarakhand flood. After getting information about these girls, Sonu extends a hand to help them. Sonu shared a picture of the girls on Twitter and said, "This family is mine now." Sonu will be responsible from the education of these girls to their marriage.
Talking to the media, Sonu said, "It is the responsibility of every citizen to help the needy. In such a difficult situation, all possible help should be done. Alam's family and daughters are very happy after Sonu's decision. Sonu has got them out of great trouble. With this decision, once again Sonu has set an example of humanity for others. He has saved many lives.