The Family Man 2: Samantha Akkineni ie Raazi and Sajid had intimate scenes, later deleted
Shahab Ali, who plays Sajid in The Family Man 2, has admitted that he and Raazi had feelings. His intimate scene was also sued but later it was deleted.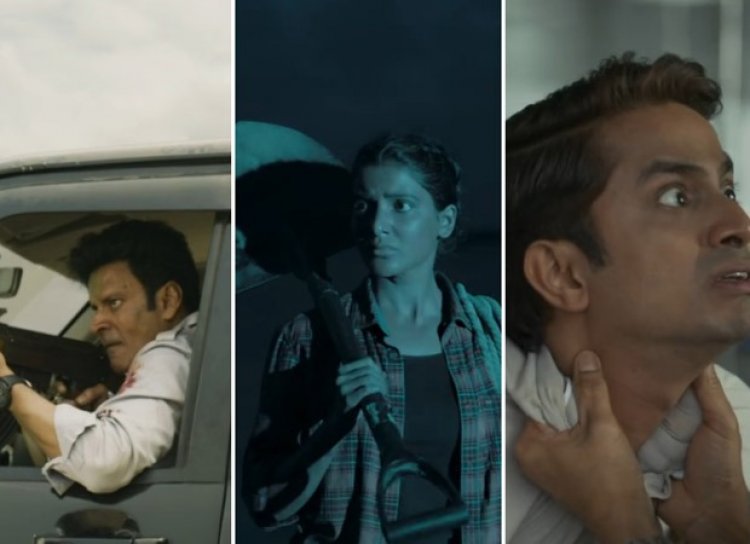 Manoj Bajpayee and Samantha Akkineni starrer web series 'The Family Man 2' is getting tremendous response. The characters of the show are discussed everywhere. South actress Samantha Akkineni, who debuted on OTT, was no less than a surprise on screen for the audience. Samantha played the character of Raazi in the series which is a negative role. Now Shahab Ali, who played a negative role in 'The Family Man 2', has revealed that he and Samantha had some intimate scenes which were later edited out.
Intimate scenes deleted
Shahab Ali has admitted in an interview to Bollywood Hungama that he and Raazi had feelings. Their intimate scene was also sued, but it was later deleted. He told, not only intimate scenes were edited but it is a process. If the show is long, then editing is done later. It is not that any particular scene has been edited.
So deleted scenes
Shahab further said in the interview, 'Only those scenes were kept which were necessary and logical'. When asked what was the physical intimacy in the scenes? To this he replied, We had some suggestive scenes which showed that both of them have fallen in love with each other. But the creators felt that these scenes were not making any sense. So they were edited. Many scenes have been edited, nothing new in this.
View this post on Instagram
There could have been a ruckus if the scene was not removed
In the web series, both Samantha and Shahab have played the role of an extremist. Both are trying to attack India. Samantha Srilankan Tamilian has agreed. Shahab has played the role of Kashmiri. It was also shown in the series that Raazi (Samantha Akkineni) started liking Sajid (Shahab Ali). However, no love relationship was shown between the two. But when Raji finally gets the news of Sajid's death, she loses her cool. Let us tell you that the audience of South was already furious about Samantha's character, in such a situation, the makers may also fear that if any love making scene of Raji and Sajid is shown, then there will be no ruckus again.