Ukraine's President Zelensky surprised everyone with his presence at the Doha Forum, appealed to the energy-rich nations
Qatar Doha Forum Zelensky criticized Russia for threatening the world with its nuclear weapons. It has increased the possibility of using tactical nuclear weapons on the battlefield.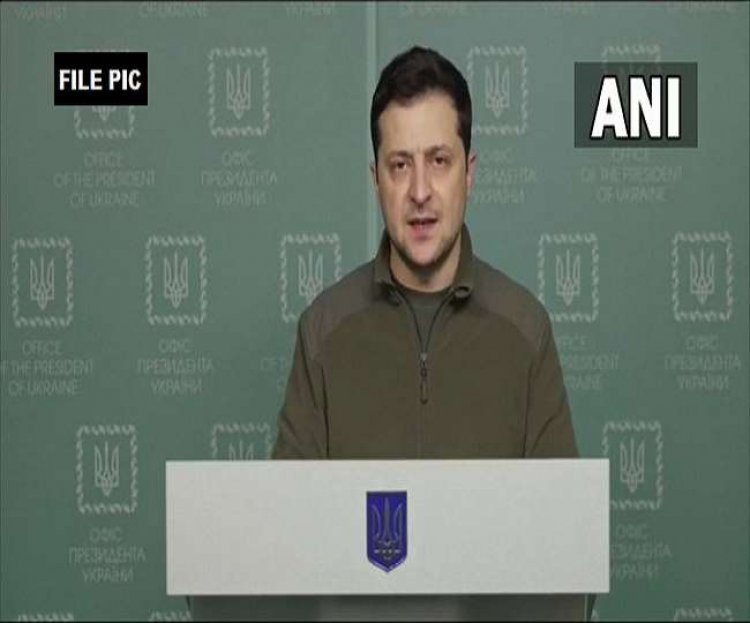 Ukraine's president presented a surprising video at Qatar's Doha Forum on Saturday, calling on the energy-rich nation and others to boost its production to counter the loss of Russian energy supplies. Volodymyr Zelensky called on the United Nations and world powers to come to his aid. Since the start of the Russian offensive on 24 February, he has addressed countries around the world continuously. He compared Russia's destruction of the port city of Mariupol to the Syrian and Russian destruction inflicted on the city of Aleppo in the Syrian War.
Zelensky said that Russian troops are destroying our ports. The absence of exports from Ukraine would be a blow to countries around the world. The loss of Ukrainian wheat has already worried Middle East countries such as Egypt, which depend on those exports. Zelensky called on these countries to increase their exports of some particularly important energy because Qatar is a world leader in natural gas exports.
Western sanctions have cut Russian exports, which are critical for European countries. Saudi Foreign Minister Prince Faisal bin Farhan, the top diplomat of the world's largest oil exporter, was present at the forum. Saudi Arabia has said it will push to increase production beyond OPEC, which has been hit by sanctions on the oil producers' union from Russia and other producers. Saudi also said it would not be responsible for high oil prices as it deals with attacks by Yemen's Houthi rebels amid its years of war in the Arab world's poorest country.
Zelensky criticized Russia, which he has been threatening the world with its nuclear weapons. It has increased the possibility of using tactical nuclear weapons on the battlefield. Zelensky said that Russia is bragging that they can destroy not only a certain country but the entire Earth with nuclear weapons. He also said that Muslims in Ukraine will have to fight during the upcoming holy fasting month of Ramadan. He said that we have to ensure that this holy month of Ramadan is not affected by the plight of the people of Ukraine.
Qatar's ruling emir meanwhile criticized Israel for its treatment of Palestinians over the past 70 years. He urged the world to stand up against rising global militarization, which culminated in Russia's ongoing war on Ukraine.
Sheikh Tamim bin Hamad Al Thani sought to draw a line between anti-Semitism and his ability to criticize Israel's annexation of land that Palestinians expect from their own state. Sheikh Tamim's remarks come amid Bahrain and the United Arab Emirates regularizing diplomatic relations with Israel in 2020.
At the outset Sheikh Tamim said that it is worth mentioning here that the allegation of anti-Semitism is now used unfairly against all those who criticize Israel's policies. It affects the struggle against racism and in reality anti-Semitism.
In this context, while emphasizing solidarity, I would like to remind the millions of Palestinians who have suffered from more than seven decades of Israeli occupation and international neglect. Similarly, there are many others, such as the Syrian people and the Afghan people, for whom the international community has failed to do justice to."
Israel's foreign ministry did not immediately respond to a request for comment. Saturday is the Jewish rest day, when government offices in Israel are closed. However, Israel and Qatar have discussed easing tensions in the Hamas-controlled Gaza Strip.
Qatar, which supports Islamic groups across the region, has stepped in to provide humanitarian aid. It also includes suitcases full of cash sent to Gaza with Israel's permission. During President Donald Trump's tenure, four Arab countries, Bahrain, Egypt, Saudi Arabia and the United Arab Emirates boycotted Qatar's support of Islamists for nearly a year. That boycott ended just before President Joe Biden took office in 2021.