Uttarakhand Disaster: Alert in Haridwar and Rishikesh after disaster in Chamoli, people removed from Ganga shore
The police administration in Haridwar and Rishikesh has also issued an alert after the disaster in Chamoli district of Uttarakhand. People are being appealed not to go along the river. At the same time, the administration team has started removing the population living on the banks of the Ganges.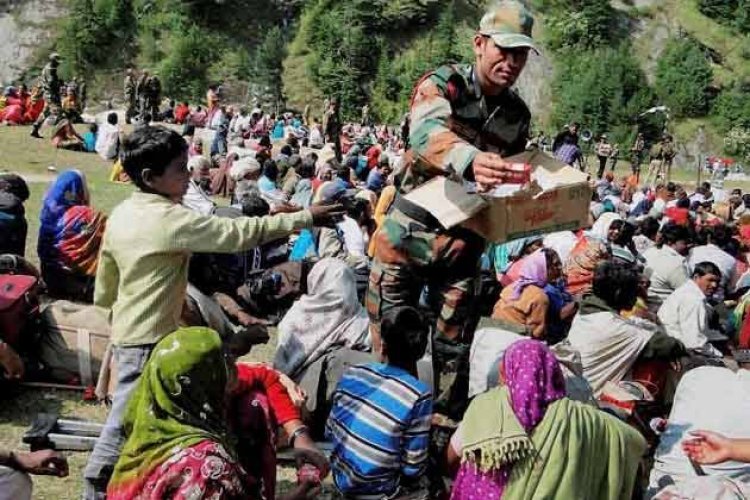 Issuing an alert, Haridwar SSP said that the appeal is to move to safe places with self and family as soon as possible for safety and also alert the people around.
Additional District Magistrate Haridwar KK Mishra says that an alert has been issued to all SDMs of the district and the Commissioner of the Municipal Corporation. He has been instructed to inform the people living on the banks of river Ganga. He says that as soon as further information is received from the governance level, action will be initiated on it.

As soon as the disaster was reported, the police team reached Harki Padi, near Niladhara and Chandi Ghat. The team informed the people about the disaster and evacuated the huts.
Meanwhile, Triveni Ghat has been evacuated by the police in Rishikesh. Along with this, the Boating and Rafting operators have appealed to move away from the river. Ghats were evacuated in Munikireti area also. Also, all the gates of the barrage have been opened.
The laborers working at Pashulok Barrage have also been recalled. Also, all employees have been instructed to be on alert. At the same time, the team is also appealing people in the city not to go to the ghats.
At the same time, UJVNL has opened all the gates of Chila barrage. So that the flood water can go into the Ganges. Joshimath has a three MW project of UJVNL, though all three are out of danger. At the same time, CM has also left for Joshimath with Garhwal Commissioner Ravinath Raman.