What is US intelligence report on Russia-Ukraine conflict? After all, why is Russia so eager about the war? expert view
A recent American intelligence report between Ukraine and Russia has said that 40 to 50 percent of the 1.50 lakh Russian troops stationed near Ukraine may soon launch a full-scale war. Russia has been his for the war to Ukraine.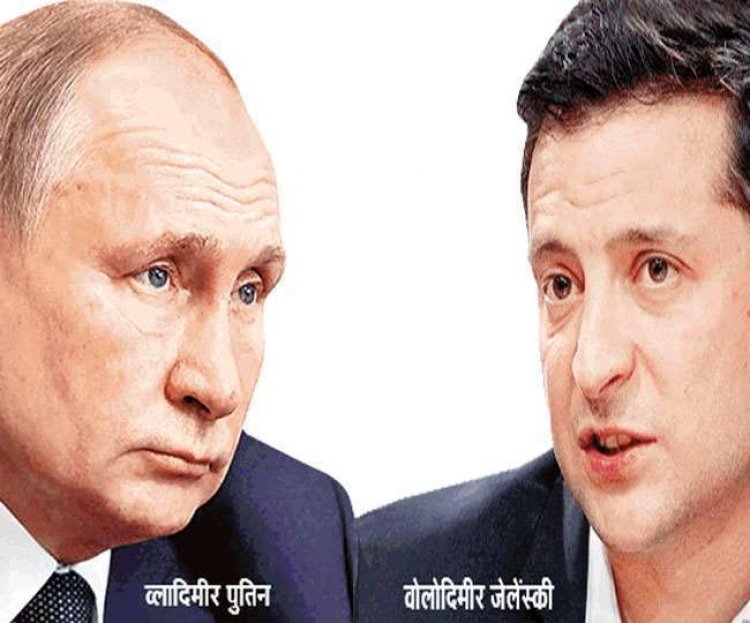 A recent American Intelligence report between Ukraine and Russia has said that 40 to 50 percent of the 1.50 lakh Russian troops stationed near Ukraine may start a war soon. Officials said Russia is provoking Ukraine to war by attacking the border. However, now there is no concrete information about his next move. In such a situation, the question arises that what will be the situation of war between Russia and Ukraine? Why did America issue such an alert? What are its implications?
American embassy alert, war-like situation
Between Ukraine and Russia's conflict, the American Embassy in Moscow has issued a warning of attacks on many cities including St. According to media reports, shopping centers, railway and metro stations and public places can be attacked in many cities of Russia. US Embassy spokesman Jason Rebholz said a security warning was issued by the US mission to Russia. The American Embassy has said in its alert to avoid going to crowded places. It further says to share information about your safety with friends and family. Apart from this, it has also been asked to be alert at tourist places. It has been said in the alert to keep a plan to exit Russia ready. The embassy has urged US citizens to carry original identity cards, which include a Russian visa and an American passport.
According to a report in the New York Times, Russian President Putin last week ordered the Russian army to attack Ukraine. After this Joe Biden made a public announcement about this. However, US officials have refused to give some other information about this. On the other hand, US Secretary of State Antony Blinken has also told in a warning that a variety of scripts have been made to fabricate an excuse for war from Russia. For this reason it is not yet clear what kind of Russian attack will be next.
Prof. Harsh V Pant says that America has put tremendous pressure on Russia with this alert. America has created an absolutely war-like situation, so that the Russian army withdraws from the border of Ukraine. He said that this is a diplomatic move to avoid war. Under this, the tension is to be taken to the extreme, due to which there is an illusion of war. He said that the truth is that both the US and Russia are not in a position to go to war, because both countries know that war means great destruction. This war will not be normal. Russia is not Afghanistan or Iraq. It is a powerful country. He has a great destructive weapon. His firepower is up to America, in such a situation he is putting war-like pressure on Russia.
Prof. Pant has said that America is creating such an environment, so that the eyes of the whole world can be on Russia and Ukraine. He said that former US President Joe Biden has indicated that if Russia attacks Ukraine, he will impose harsh sanctions on Moscow. Biden's statement has a lot of meaning. He has indicated that he will not go to war with Russia but impose harsh sanctions. However, in the event of war, the US will supply weapons of destruction to Ukraine. He will continue to help her as a friend during and after the war, but in the event of war, American soldiers will not take a direct part in the war.