After divorce from Sophie Turner, Priyanka Chopra's 'brother-in-law' Joe Jonas got 'Broken Tattoo' done, photo went viral
Joe Jonas New Tattoo Well-known singer Joe Jonas is in the headlines these days regarding his divorce. The singer has separated from his actress-wife Sophie Turner. The process of divorce of both of them is going on in the court. Meanwhile, Joe Jonas has got a new tattoo which is attracting a lot of people's attention. Its picture has also surfaced.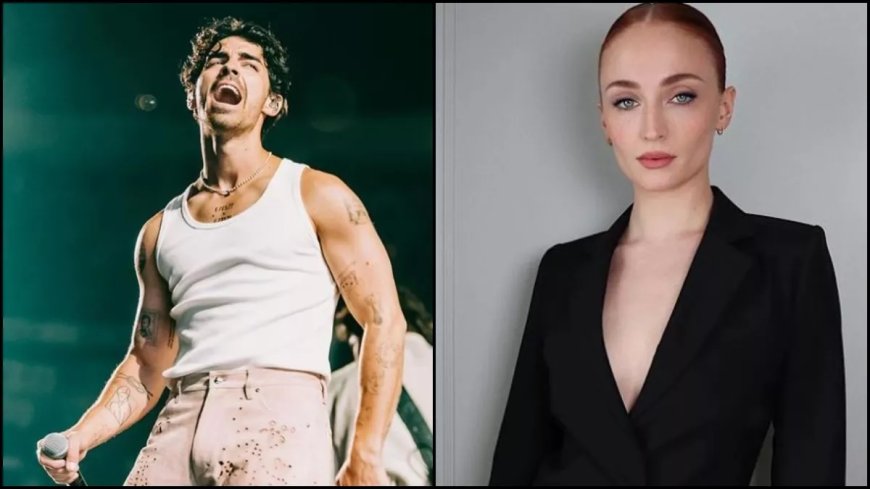 Singer Joe Jonas has become the 'talk of the town' these days regarding his personal life. Ever since he announced his separation from ex-wife Sophie Turner, he has been in the headlines. Now a tattoo of Joe Jonas is gaining limelight.
Joe Jonas made a new tattoo
Actually, after separating from Sophie Turner, Joe Jonas has got a 'broken' tattoo. Recently, the actor got a tattoo on his chest on his daughter's birthday. Now he got a new tattoo on his right bicep. While performing at a concert, people's attention was drawn to Jonas' new tattoo.
Joe Jonas' broken tattoo photo goes viral
According to a report by Page Six, Joe Jonas recently performed at a Jonas Brothers concert in Edmonton, Alberta, when people noticed a new tattoo on his right bicep, which read the quote 'Broken'. Joe has a quote written on his bicep, which is by William Stafford. The quote said, "I have woven a parachute from every broken thing."
Joe Jonas's picture from the concert is also going viral, in which this quote can be seen written in full capitals on his right bicep. In the picture, Joe is wearing a white ribbed tank top.
Priyanka Chopra's brother-in-law and Nick Jonas' elder brother Joe Jonas married Hollywood actress Sophie Turner in 2019. Joe and Sophie also have two daughters. Only a few months ago both of them had announced their separation. According to reports, differences between Joe and Sophie started after the birth of their second daughter.