Attack In Hospital: Sudden missile attack on Syria hospital, 13 killed
Syria Attack Hospital News 13 people have been killed and a number of people injured in a missile attack on a Syrian hospital. However, it is not yet clear who is behind the attack.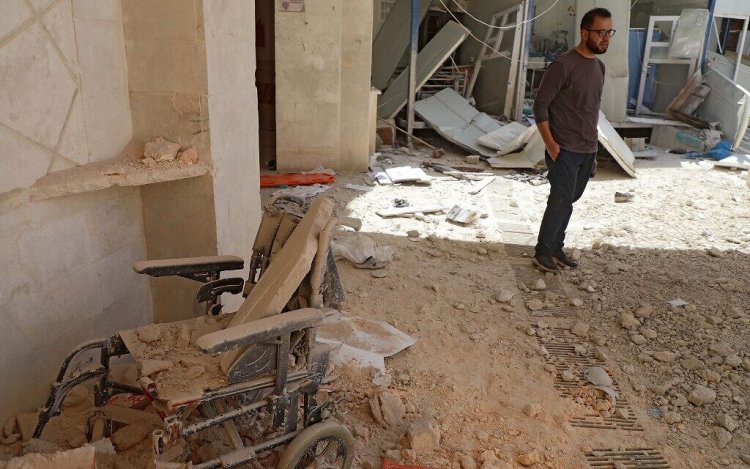 Syria Attack Hospital News: A missile attack on a Syria hospital has killed 13 people and injured a large number of people. Rights activists and support groups have given this information. While it is not yet clear who was behind the attack, the attacks were carried out from locations where government troops and Kurdish fighters are stationed.
Syria Kurdish group being blamed for the attack
Let us tell you that the city is occupied by Turkish-backed fighters. The governor of Turkey's Hatay province said 13 civilians were killed and 27 wounded in the attack. The governor's office has blamed a "Syrian Kurdish" group for the attack.
At the same time, Britain's human rights organization 'Syrian Observatory for Human Rights' put the number of people killed in this attack at 18. The Syrian American Medical Society (SAMS), which assists health centers in opposition-held areas, said two missiles were fired at al-Shifa Hospital in the city of Afrin, causing significant damage to the polyclinic department, emergency medicine and delivery rooms. is. The group has demanded an inquiry into the incident of the attack on the hospital.
Let us tell you that Syria is a war-torn country, where five lakh people have died so far. Whereas a large number of people have had to take refuge in other countries after saving their lives. Here Bashar al-Assad has been in the presidency for the last 21 years. Here, in the elections held this year too, he has won. However, these elections are considered one-sided, he inherited power from his father Hafiz al-Assad.