Microsoft Launches Surface Laptop SE and Windows 11 SE for Students
Jolly news for Windows lovers as Microsoft has newly launched Windows 11 SE to take on Google's Chrome OS. The new Microsoft Windows operating system has especially been designed for students and educators. It also has undergone the process of optimization for Microsoft apps like Office Suite and Edge Browser.
Apart from this, users are also getting pre-installed third-party apps such as Chrome and Zoom. Also, Bill Gates company has also launched the Surface Laptop SE in order to compete with Chrome OS-based Chromebooks. This device is generally designed for school students only and runs on Windows 11 SE.
Windows 11 SE Features
According to the company, Windows 11 SE is the simplest version of Windows 11 so that it gets compatible with entry-level devices. It is proclaimed to bring a "distraction-free" environment for students. Students will not be able to install third-party applications on their own.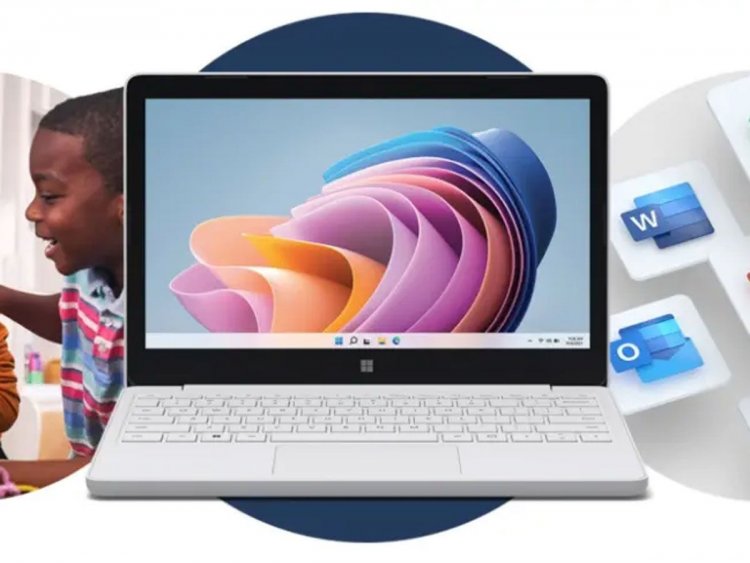 Microsoft has excluded Microsoft Store for downloading any new applications. IT admins have been offered an option to choose which third-party apps they would like to include. Chrome and Zoom are already included in Microsoft SE 11, though the company is yet to announce all other supported applications.
Because of the non-availability of the Microsoft Store, Windows 11 SE lack the Snap Layouts interface that you can easily find on the regular Windows 11. You will also notice that the widgets section is also missing which makes windows faster in performance.
IT admins have access to control the experience on Windows 11 SE using a cloud-based mobile device management service. The preloaded Microsoft Edge allows users to access Web-based applications and websites without any interruption.
Students can use Microsoft Office applications like Word, PowerPoint, OneNote, Excel, and OneDrive on offline mode on Windows 11 SE devices. Furthermore, the company promises to include important third-party apps in the future that will be beneficial for students.
Talking about its interface, then Windows 11 SE's interface is similar to regular Windows 11's interface. There is a centrally-aligned Start menu button and a refreshed bar. The company claims that it will help in delivering a better and enhanced battery life by consuming less energy and fewer hardware resources.
Windows 11 SE Compatibility
Windows 11 SE is only compatible with devices having 4GB or 8GB of RAM and 64GB or 128GB of storage. It will be difficult for users using Windows 11 SE to switch back to Windows 11 or Windows 10 in a native way.
Although IT admins can install a Windows operating system on a Windows 11 SE, later it will be impossible to move back to Windows 11 SE.
Surface Laptop SE Price and Availability
The starting price of Surface Laptop SE is $249 (roughly Rs. 18,500) for the 4GB RAM and 6GB storage variant. Whereas, for the 8GB RAM and 128GB storage, the price is set at $329 (roughly Rs. 24,400). Interested buyers can purchase this educational device through educational channels in the US, UK, Canada, and Japan starting in early 2022.
Surface Laptop SE Features and Specifications
The Surface Laptop SE features an 11.6-inch display with a 1,366 X 768 pixels resolution (16:9 aspect ratio) and will run on Windows 11 SE. This device is powered by Intel Celeron N4020 or N4120 processor and with Intel UHD Graphics 600 for both variants. It also comes with a 720p webcam for video chats or online classes.
Talking about its connectivity, then it features a single USB-A port and a USB Type-C port along with a 3.5mm headphone jack. The laptop will provide 16 hours of battery support on a single charge and also comes with stereo speakers.