Social media influencer Andrew Tate released from jail after months, to be put under house arrest in sexual abuse case
Andrew Tate and his brother are accused of seducing and sexually abusing women. He has also been accused of human trafficking. The police caught him in December.
Andrew Tate Released: Controversial social media influencer Andrew Tate and his brother have been released from prison in Romania. However, he will remain under house arrest for 30 days. Sky News gave this information citing court documents.
Andrew Tate and his brother Tristan are accused of sexual assault. The police had taken both of them into custody, after which they were jailed. Now the Bucharest-based court heard the Andrew case, which ordered that the proposal to extend the period of arrest against accused Tate III Emory Andrew, Tate Tristan, Naghel Georgian Manuela and Radu Alexandra Luana is rejected.
The court said, "The court is converting the preventive detention order ordered against the defendants into 'house arrest' for a period of 30 days." "The immediate release of the defendants is also ordered," the court order further said.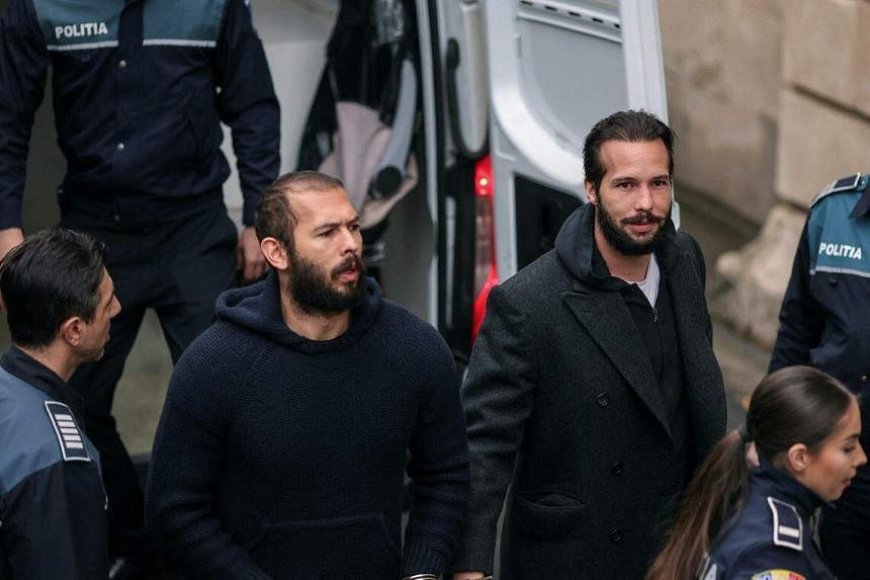 Andrew was taken into custody on 29 December
According to a Sky News report, Andrew Tate and his brother were taken into custody on December 29 last year. Although neither of the two brothers had been formally accused in the case of exploitation of Romanian women, their close relatives pleaded for their release from custody.
However, their requests were rejected four times since December. It is said that for his release, Mattia Petrescu of Andrew's side said that he would not abscond and would not pose any threat to public security. In this way, the court has ordered to release them. Now both the brothers have been ordered to be placed under house arrest.
This relief is not enough, arrests can be made now
According to Andrew's side, Mattia Petrescu, this court order is some relief to Andrew Tate and his brother, as they will still remain under investigation. Both the brothers may also be arrested on suspicion of crime and human trafficking.
'Sexualized the women by seducing them'
According to news reports, Romania's agency DIICOT said in a statement that it had identified six victims of human trafficking who were allegedly subjected to "physical violence and psychological coercion", and some people He was sexually abused by. According to the agency, the victims were lured on the pretext of love and were later intimidated and kept in captivity. Andrew and his brothers were caught in this case.