Vaccination campaign to begin in Delhi tomorrow, COVISHIELD in 75 centers and COVAXIN dose in 6 centers.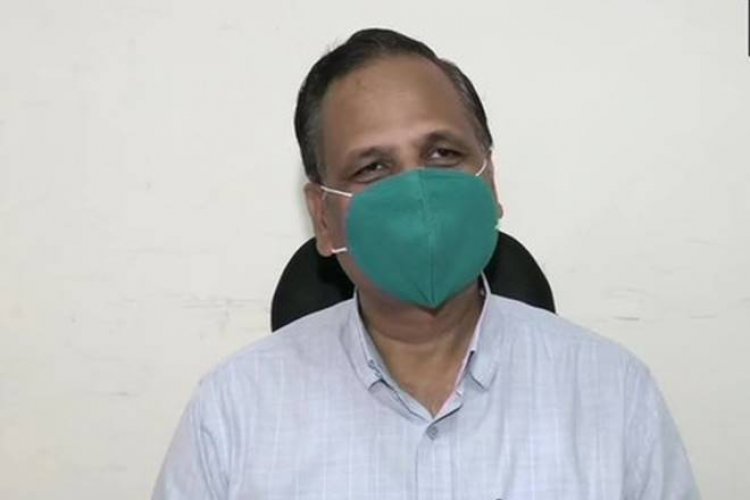 The COVID 19 vaccination campaign will start across the country from January 16, with the corona vaccination campaign. The first field of corona vaccine sent by the Center in Delhi has arrived. Meanwhile, Delhi Health Minister Satyendar Jain (Delhi Health Minister Satyendar Jain) said that the vaccine will be installed on 81 sites in Delhi, 100 people will be vaccinated at one site. Explain that in the first phase of vaccination, doctors, nurses and other vaccines working in the hospital will be given. The Delhi government had sought a list of employees of hospitals.
Delhi Health Minister Satyendra Jain said on Friday that vaccination will be done in 81 places in the capital. After taking one dose of vaccine, another dose will be required which will be given later. Satyendra Jain said that the Delhi government has decided that the Covishield vaccine manufactured by the Serum Institute of India will be installed in 75 government and private hospitals in Delhi. Whereas COVAXIN of Bharat Biotech will be given to the health workers of 6 hospitals being operated by the Central Government in the national capital.
On the question of division between hospitals on the basis of kovishield and co-vaccine, Satyendra Jain said that in fact, only one type of vaccine will be installed in a center, the division does not matter. Cannot mix-up the vaccine because one of the beneficiaries who are vaccinated will get the same vaccine even after one month, then they cannot be mixed-up, so mark a center for the same type of vaccine. Have done
Satyendra Jain said that in fact, Kovishield and Co-vaccine have less quantity of one vaccine and more of other. Therefore, the quantity of the vaccine is divided keeping in mind. A center cannot have 2 vaccine mixes, otherwise how to take care of which vaccine was applied to which beneficiary. Therefore, the center where the covishield or co-vaccine is installed will again have the same vaccine.