BMW Motorrad India Launches K1600 Touring Motorcycle, Know Price and Features
The three motorcycles from BMW Motorrad India have only a few differences in terms of ergonomics and touring accessories. The hardware of both is the same. The Bagger gets a sharp design for the small windscreen panniers and the top box at the rear.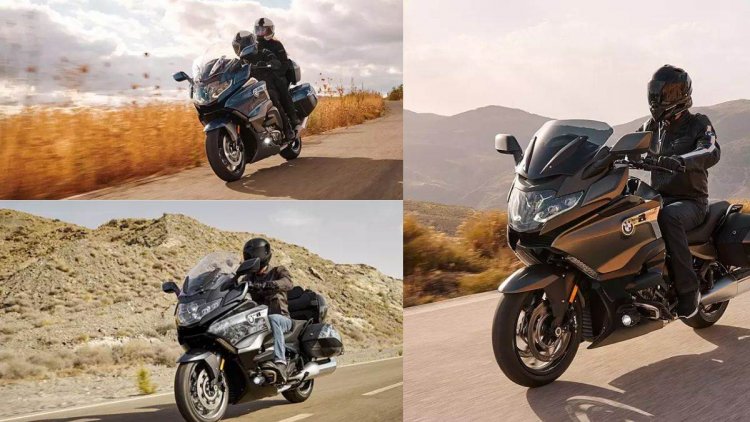 BMW Motorrad India has introduced its K 1600 series touring motorcycles in the Indian market. This includes the included K1600 B Bagger and K1600 GTL and Grand America as well. Let us tell you that the company will start the delivery of these motorcycles from this month.
Bike Price
The price of BMW K 1600 B (BMW K 1600 B) is Rs 29,90,000. At the same time, the price of its second model BMW K 1600 GTL (BMW 1600 GTL) is Rs 32,00,000. The price of BMW K 1600 Grand America (BMW's 1600 Grand America) is Rs 33,00,000.
Color Option
The three motorcycles have only a few differences in terms of ergonomics and touring accessories. Both have the same hardware. The badger gets a smaller windscreen, sharper design for the panniers and a top box at the rear. Meanwhile, the GTL and Grand America also get a longer screen, top box and a bigger seat. Apart from this, many different color options are also available in it which sets them apart.
Features
These bikes come with a long list of features. Along with this, there is also an audio system with reversing aid, a smartphone tray and speaker for playing songs. To make the distance easier, BMW also gets an adjustable window screen and adjustable levers, heated grips and seats, cruise control, keyless ignition system. For electronic aids, it includes traction control, multiple riding modes and ABS.
Engine
Powering all the K 1600 B, GTL and Grand America, it is powered by a 1,649cc, liquid-cooled, DOHC, six-cylinder engine that generates 160bhp at 6,750rpm and 180Nm of peak torque at 5,250rpm. It gets 17-inch cast aluminum wheels that are based on BMW's Duolever and Paralever suspension setup. At the same time, the seat height of this bike is 750 mm, weight is 344 kg (Bagger) and heavy at 367 kg (Grand America).