Honest and Compassionate : Dr. Jalendra Tripathy | Social Worker Featured as Top 15 Personalities by Spectrum India
Dr. Jalendra Tripathy is working honestly since last 25 years dedicated himself for society in any situation. He has adopted print media as his profession. He is the Motivational icon for Blood Donation, Tree Plantation drive and much in society.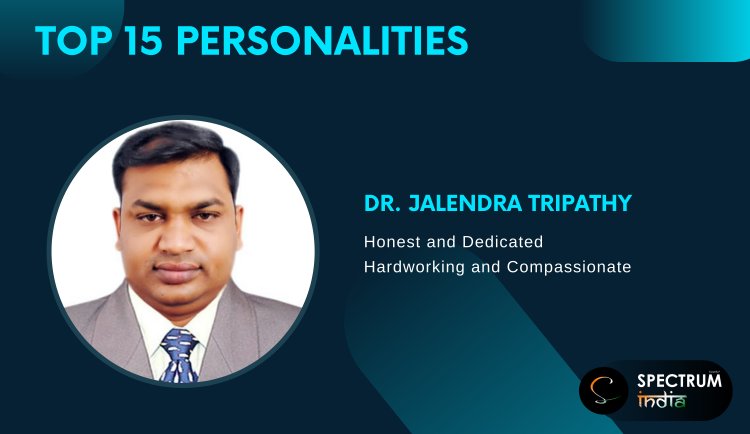 Dr Jalendra Tripathy
In the tribal based remote area of Koraput District to promote social-cultural activities, communicate with people in all aspects of awareness through mass media, especially in Ecological and Environmental Awareness, the only name is in very popular in mouth of thousands that is Dr. Jalendra Tripathy.
While people are in problems due to give education to their children or a blood needy situation or tree plantation, Dr. Jalendra Tripathy is always ready to help. He has been felicitated in various awards from different reputed organizations for such noble works in the field of socio-cultural, environmental development and in media literature platform.
His innocent and mixing behavior attracts people to be a guider in social activities, is a landmark of the tribal based Koraput District.
He has been honored with awards like Samaj Sevi Samman, Exceptional Talent Award, Rastradeep Seva Samman, Phuljharan Sahitya Samman, Visuva Samman, Best Journalist and Social Activist, Sahitik and Samaj Sevi Samman, Blood Donor Award, Kalam's Ratna Award 2021, Asia Pacific Award 2021, National Dhanwantri Award and much more.