IPL Auction 2021 Live Updates: Chris Morris,most expensive player bought by Rajasthan Royals for 16.25 crores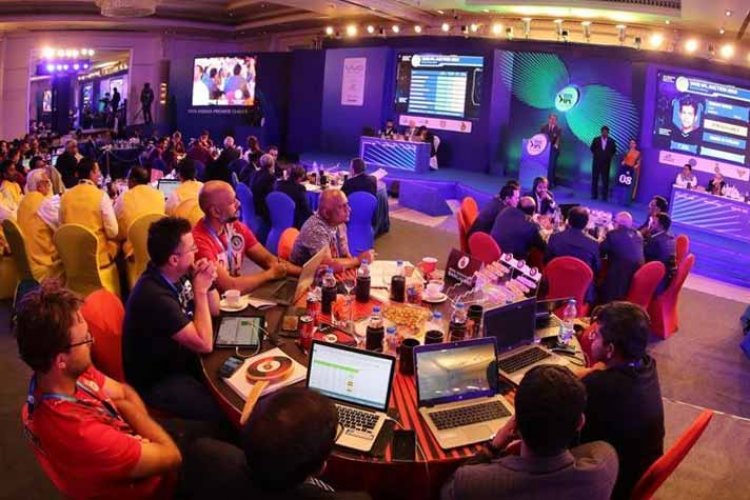 IPL Auction 2021 Live Updates: All the teams have geared up for the auction for IPL 2021 (IPL 2021). The mini auction has started. This time there are 10 such players in the auction, including 2 Indians, whose base price is 2 crores. These include Harbhajan Singh, Kedar Jadhav, Glenn Maxwell, Steve Smith, Shakib Al Hasan, Moin Ali, Sam Billings, Liam Plunkett, Jason Roy and Mark Wood.
IPL Auction Updates: Rajasthan Royals (RR) spent crores on Chris Morris.
Chris Morris was bought by the team of Rajasthan Royals this year for 16.25 crores. These players were previously part of Royal Challengers Bangalore (RCB).

Shivam Dube gets 4.40 crores
Shivam Dube, who was part of Royal Challengers Bangalore last year, has done wonders. Rajasthan Royals bought him for 4 crore 40 lakhs.
Shivam Dube goes to @rajasthanroyals for INR 4.4 Cr at the @Vivo_India #IPLAuction. pic.twitter.com/cpsCHAGo1T
- IndianPremierLeague (@IPL) February 18, 2021
15:46 PM
Moeen Ali joins Dhoni's team
Royal Challengers Bangalore released Moeen Ali this year. In the auction, Chennai Super Kings bought him for 7 crores.
15:43 PM
Kedar Jadhav remained unsold
The team of Chennai Super King released Kedar Jadhav this year. Now he has got a shock in this auction. No team has invested money on him.
15:40 PM
Return of Shakib Al Hasan
Shakib Al Hasan, who is returning after the ban, has been bought by Kolkata Knight Riders for 3.2 crores. Earlier, Hassan was part of the Sunrisers Hyderabad team.
. @ KKRiders bring @ Sah75official on board for INR 3.2 Cr. @Vivo_India #IPLAuction pic.twitter.com/VvolLQsVv2
- IndianPremierLeague (@IPL) February 18, 2021
15:34 PM
IPL Auction 2021: Money rain on Glenn Maxwell
During the Retention this year, Maxwell was released by Punjab Kings XI. In IPL Auction 2021, he was bought by Royal Challengers Bangalore for 14.25 crores.
15:21 PM
Blow to Finch and Hanuma
No team has bought Aron Finch of Australia and Hanuma Vihari of Indian team this year. Both these players remained unsold.
15:19 PM
Steve Smith in Delhi team
Delhi Capitals has bought Steve Smith for Rs 2.2 crores. Smith was in Rajasthan's team last year but he released Stamik this year.
15:13 PM
Karun nair remains unsold
No team has bought Karun Nair this year. Last year, this player was in the Punjab team. Alex Hale is also unsold.