'Iran itself attacked Israeli ship with drone', after Israel, Britain-US also admitted Tehran is accused
Regarding the attack on the Israeli ship, US Secretary of State Anthony Blinken said that there is no justification for this attack.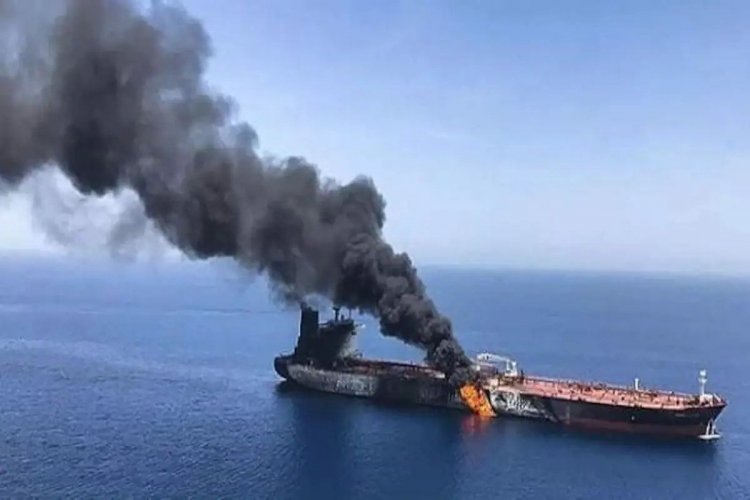 After Israel, America and Britain have also threatened Iran with a drone attack on an oil tanker near the coast of Oman in the Arabian Sea. Alleged Drone Attack. This has increased the pressure on Iran, which is refusing to attack. UK Foreign Secretary Dominic Raab said his country and its allies were planning a coordinated response to Thursday night's attack on the oil tanker Mercer Street. are making.
At the same time, US Secretary of State Anthony Blinken said that there is no justification for this attack, which follows a pattern of attack behavior. It is the first known lethal attack on a commercial vessel in the region in a long time, amid tensions that erupted after the world powers' truncated nuclear deal with Iran. So far no one has claimed responsibility for the attack, but Iran and its militia allies have been carrying out suicide drone strikes in the past. Tension has already arisen regarding this.
Iran denies attack
Iran, on the other hand, on Sunday denied involvement in the drone attack on the ship. Significantly, two people were killed in this attack. A British and a Romanian civilians were among those killed. Immediately after the attack, the needles of suspicion started moving towards Iran. At the same time, Iran's Foreign Ministry spokesman Saeed Khatibzadeh on Sunday called the allegations baseless. Such allegations and counter-allegations are not new, he said. Those responsible for this attack are those who allowed the Israeli regime to gain a foothold in the region. Tension has increased in the area after the attack.
Drone attack was done: America
US Navy explosive devices experts believe a 'drone attack' was carried out on an oil tanker off the Oman coast in the Arabian Sea. The US Army has given this information on Saturday. The US Navy's West Asia-based Fifth Fleet said in a statement on Saturday morning that the nuclear-powered US aircraft carrier USS Ronald Reagan and the guided-missile destroyer USS Mitscher are now escorting it until it reaches the safe harbor at Mercer Street. Huh.