ISI Conspiracy: Such a 'Deal of Slaughter' Between Pakistan and Taliban, Sent 272 People to Death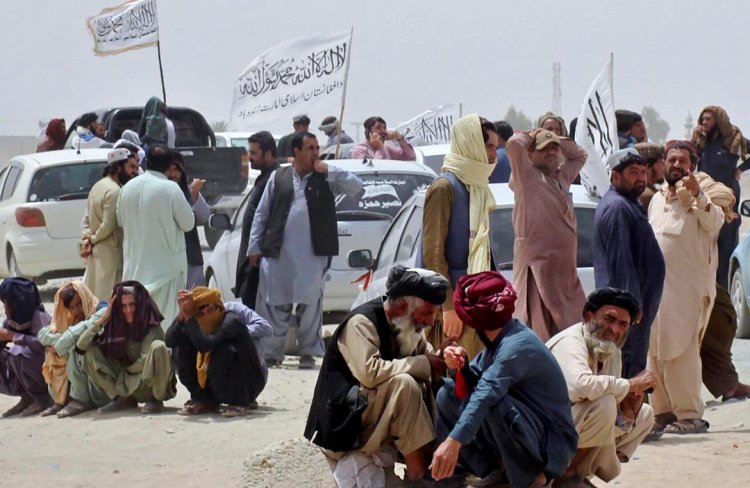 Pakistan and the Taliban have become the most dangerous deal ever. This deal is not the same, but a deal at the cost of human life. In fact, the Taliban terror government in Afghanistan entered into a deal with Pakistan's intelligence agency ISI to repatriate all those refugees to Afghanistan. In the first phase of the deal, 272 people were deported after sheltering in Pakistan.
According to reports, in an important conversation with Afghanistan's Home Minister Sirajuddin Haqqani and Pakistan's ISI chief, it has been decided that those who have gone from Afghanistan to Pakistan in the last few days should be sent back. In this episode, 272 Afghan nationals were sent to the Taliban from the Chaman border area by Pakistan on Wednesday. According to reports, 272 asylum seekers who arrived in three days from The Border Baba-e-Dosti Gate in Afghanistan were handed over to the militants. It is now speculated that all those who have been handed over to the Taliban is by Pakistan will be put to death.
"Let's treat Pakistan as a Taliban," says Colonel (R) GD Puri, a foreign affairs expert. The only difference is that Pakistan is not able to openly implement the recommendations of sharia law, but where it gets a chance, it tries to convey through the Taliban government the message that it is associated with the Afghan Taliban Islamic Movement. That is why Afghans who have been sheltered in Pakistan have started being forcibly sent back to their countries.
Defense experts say the Taliban government does not want Afghan citizens to leave the country. The Taliban government has started pressurizing all countries from where Afghan nationals can be deported to their countries. Pakistan is becoming Afghanistan's ally the most. Sources said talks between Haqqani and Faiz Hamid have decided that Afghans, especially in Karachi and surrounding areas, will be gradually sent back to Afghanistan. However, there have been protests in Pakistan among Afghan refugees over the same. But the ISI and army are gearing up to send everyone back as planned. Sharqi, who has worked in South Asia for Amnesty, says it is the most dangerous deal on the Part of Pakistan against human rights. She says it would be difficult to save the lives of Afghan refugees if they were handed over to the Taliban in the same manner.