Security Tightens Outside Mukesh Ambani's Antilia: Cab Driver Alerts Cops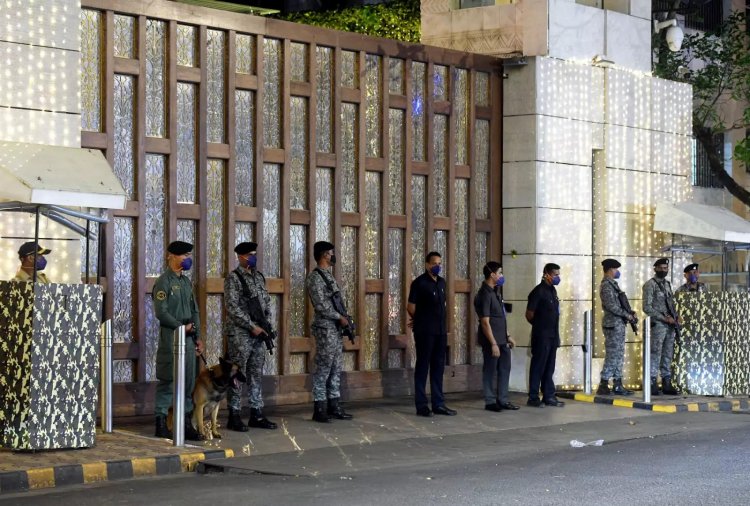 Mukesh Ambani's USD $ 2.6-billion Antilia is under intense surveillance for the past couple of days. The degree of security has been advanced and strengthened around the businessman's residence right after the Mumbai Police was alerted that two people were inquiring about it.
The deployed Mumbai police are probing into this matter and checking all the CCTV footage around the building. A taxi driver reached the police control room after two individuals sat in his taxi and were asking the location of Antilia.
The taxi driver immediately got suspicious right after noticing a bag with them. Without wasting any time, the taxi driver rushed to the Azad Maidan police station at 1 pm and informed everything to the police. According to the police's statement, "We received a call from a taxi driver that two people had approached him, asking for the location Mukesh Ambani's residence Antilia."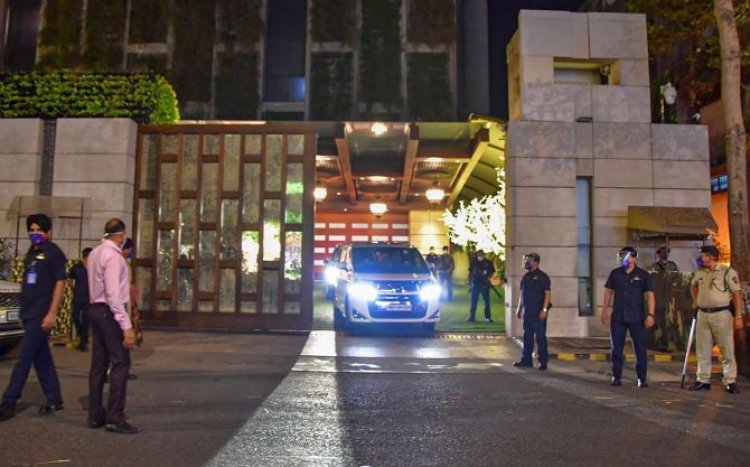 The police have recorded the driver's statement and DCP level rank officers are monitoring the situation.
This is not the first time that the family is being targeted. Back in February, a Mahindra Scorpio van was found outside his house a few meters away and was laden with explosives. The vehicle was loaded with 20 gelatin sticks and a letter written especially for Mukesh and Nita Ambani.
Unfortunately, the details inside the letter are still a secret and never got released. When the police deeply probed into the matter, it was found that it was a stolen car and the owner of the car was murdered.
More Details
The investigation related to this case is still going on and the police have managed to unveil a conspiracy that involves a police officer. Officer Sachin Waze has been dismissed and arrested right after his name flashed during the investigation. He is directly linked to the murder of the car owner, Mansukh Hiren.
Later, the National Investigation Agency (NIA) found that Sachin Waze got hold of the explosives and was responsible for parking the SUV outside Mukesh Ambani's use a few meters away.
On November 5, Ambani's company Reliance Industries Ltd. (RIL) issued a statement that claimed that the Ambani family is planning to move to London. As per Forbes, Mukesh Ambani is the richest person in Asia and spots 10th position in the list of the top richest person in the world.
In October, the 64-year-old businessman entered an imagined group of 11 men worth $100 billion or more, right after Reliance Industry's stock prices jumped exponentially. That is why, living in a 27-storey, 400,000 sq. feet building is obvious for such a big businessman.