Sri Lanka Crisis: Know why it is difficult for Sri Lanka to get outside help, how the problem can be improved
The deteriorating condition of Sri Lanka has now come in front of the whole world. This situation cannot be improved unless he gets a huge amount in the form of debt. But there is a big problem in this.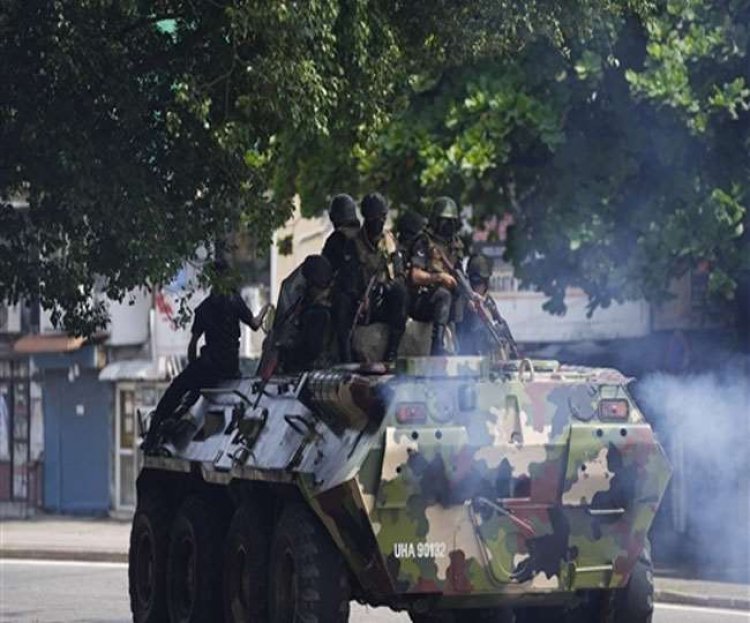 It is very difficult to say at the moment when Sri Lanka's deteriorating situation will be right. Sri Lanka has an external debt of 56 billion dollars. Its interest alone needs him two billion dollars. India also has a debt of thousands of crores in this debt. Sri Lanka has made it clear that it is completely unable to repay the foreign debt. So the problem may become more serious in the coming time. However, Sri Lanka is negotiating a loan with the IMF. But there is one biggest obstacle in the direction of getting the loan.
This obstacle is the absence of a stable government in Sri Lanka. Due to a lack of stable government, Sri Lanka is facing hurdles in getting loans. At present, the Prime Minister of Sri Lanka Mahinda Rajapaksa has resigned from his post. Rajapaksa has taken refuge in a naval base after the house was set on fire. After this entire incident, the Crime Investigation Department sent a summons to the officers engaged in the security of the PM and asked them to record their statements. Let us tell you that during the anti-government protests on Monday, his house was set on fire. Slogans of 'MinaGoGama' and 'GotaGoGama' are also being raised in the capital after the deteriorating situation in Sri Lanka.
However, at present, the situation of Sri Lanka is such that no country is able to help it if it wants. Unless a strong government is formed in the country, it will be very difficult for anyone to move forward in this direction. Talking about India itself, India alone will not prove to be the sustenance for the amount of debt that is on Sri Lanka. For this, global agencies will have to come forward. But for this also it will be necessary to talk to a government and decide the rules, which does not appear to be possible at the moment. However, Jawaharlal Nehru's professor BR Deepak says that India's role in the new government of Sri Lanka can be important. If it can provide a stable government, then it will also be possible for Sri Lanka to get out of this crisis.