Viral video: Shehnaaz Gill performed live on 'Jo Bheji Thi Dua'
A video of actress Shehnaaz Gill is going viral on social media. In this, she can be seen humming the song of a film. She is seen singing a song with a lot of emotion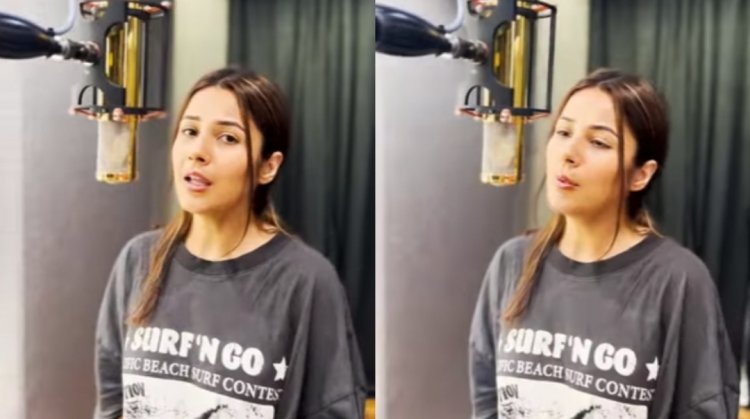 Shehnaaz Gill performed live on 'Jo Bheji Thi Dua', image source: NDTV
Shehnaaz Gill Video: Shehnaaz Gill, who was seen in Bigg Boss 13, has performed live on the song 'Jo Bheji Thi Dua'. On this occasion, her pain can also be felt in the song. Sharing the video, Shahnaz Gill wrote, 'Happy weekend everyone. I'll keep doing it. Which next song do you want to hear Tell me by commenting.
Shehnaaz Gill is seen standing in front of the mic and singing a song in the video
Actress Shahnaz Gill is seen standing in front of the mic in the video and singing a song. Shehnaaz Gill's video has gone viral. It has got close to 4.5 lakh likes in 2 hours. Around 19000 comments have been made on the video. Comments like Love You Queen, Shehnaaz Love You, Kaisi Ho Aap and So Beautiful on the video apart from this, she have performed live on songs like Saathi Re, Kesariya, Pasoori and Barish.
View this post on Instagram
Shehnaaz Gill was a popular contestant Bigg Boss 13
Apart from her, Siddharth Shukla was also seen in it. Both had come very close in this show. Siddharth Shukla won Bigg Boss 13. After this both were dating each other. Meanwhile Siddharth Shukla passed away and Shahnaz Gill became a victim of depression.
View this post on Instagram
Shehnaz Gill will be seen in the film with Salman Khan Actress Shahnaz Gill will soon be seen with Salman Khan in the film Kisi Ka Bhai, Kisi Ki Jaan. Apart from this, she is going to be seen in many more films. Shahnaz Gill is quite famous on social media. She often interacts with her fans. Her fans are also very excited. She also does many funny posts.