Raghav wipes tears of emotional Parineeti, Heart touching Inside Pics of 'Ragneeti' engagement party
Bollywood actress Parineeti Chopra got engaged to AAP leader Raghav Chadha on Saturday, May 13 in an intimate ceremony in Delhi in the presence of close friends and family.
The actress has now shared many inside and heart touching pictures of her fiancé-politician Raghav Chadha, cousin sister Priyanka Chopra, family and friends from her engagement ceremony.
The pictures are amazing and Parineeti and Raghav are seen having a lot of fun with family and friends in their engagement ceremony.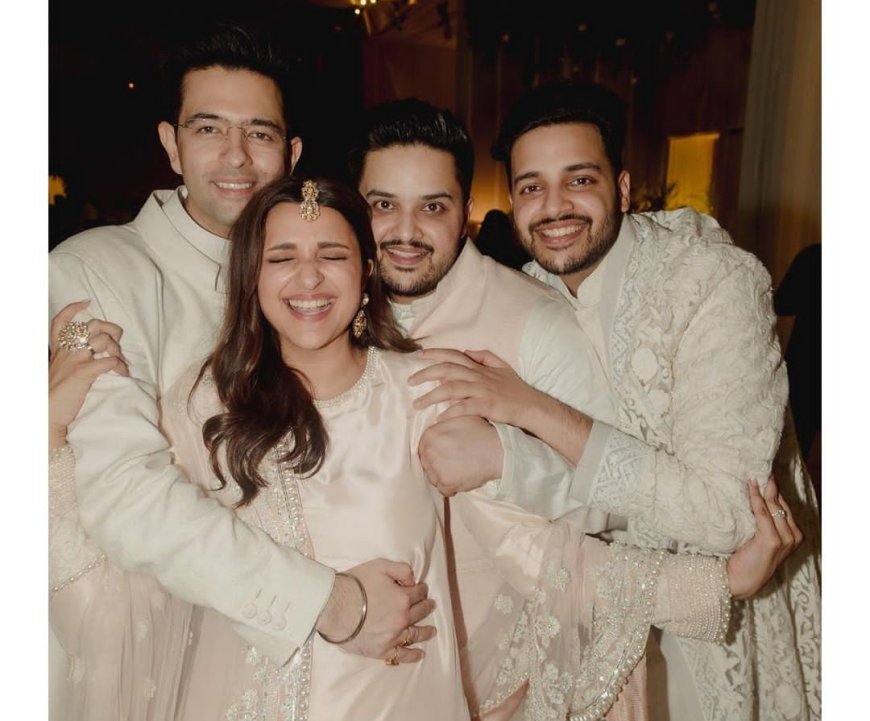 In this picture, friends and family members are making a big bang on the dance floor in the joy of Parineeti and Raghav's engagement.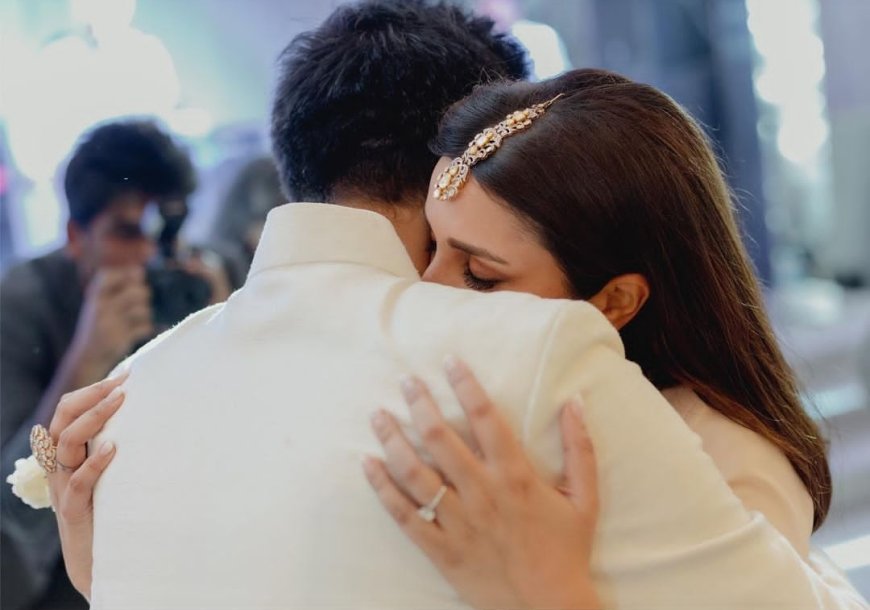 Parineeti has also shared her romantic picture with Raghav. During the engagement, Raghav was seen lovingly hugging his lady love. During this, the actress is also seen curled up in the arms of the AAP leader.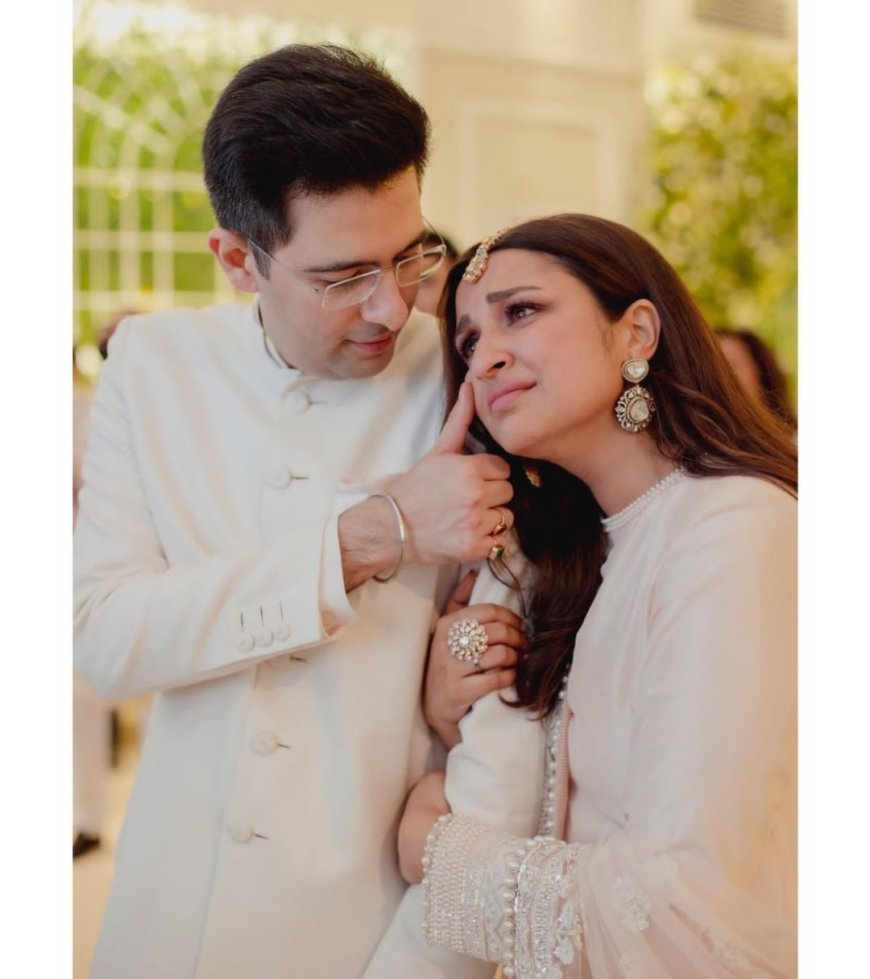 This picture is the cutest among all the photos shared by Parineeti. In this, Parineeti is seen getting emotional during her engagement. At the same time, Raghav is seen wiping the tears of his bride-to-be. Seeing this picture, it can be clearly said that how much this couple loves each other.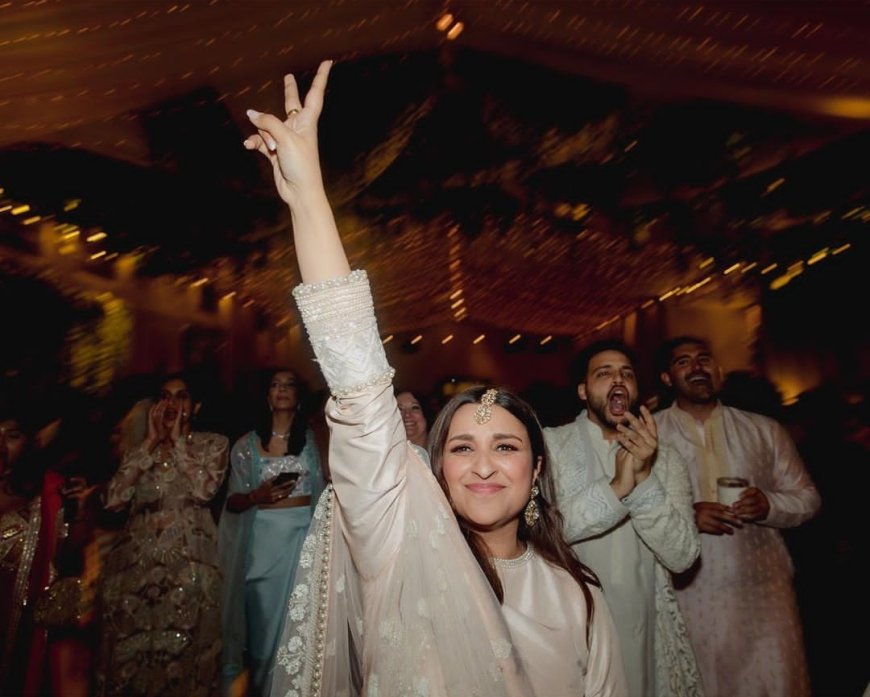 While Parineeti became emotional in the engagement, she also created a lot of noise. The glow on her face in this picture is telling how happy she is to be engaged to Raghav.
Fans are liking these inside pictures of the engagement of the actress. Now everyone is just waiting to see this lovely couple tying the knot.