Siraj said on his preparations before the Test against England, praised the captain Rohit
Before the last Test against England, Indian team's fast bowler Mohammad Siraj has given his reaction about his preparations, as well as he has also praised Indian captain Rohit Sharma and said how he helps the players.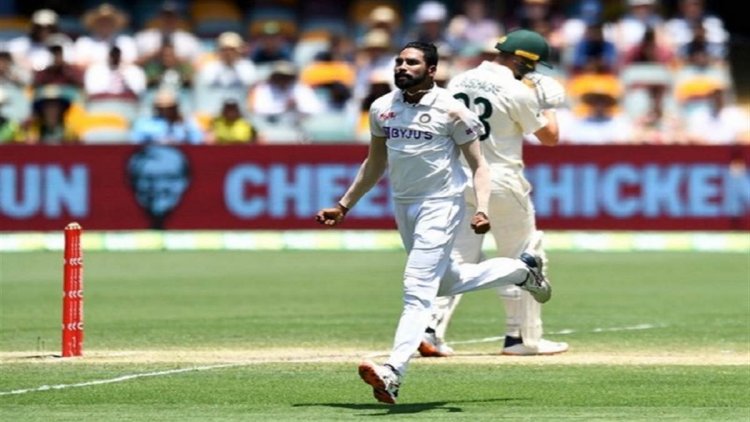 Before the last Test to be played against England, India's fast bowler Mohammad Siraj has started his preparations. Regarding his preparations, he said that he is looking forward to work on his "consistency". Siraj is very excited about India playing the last match of the 5-match Test series against England on July 1. The last Test match was postponed to September 2021 citing Kovid-19.
Ahead of the Test on July 1, Siraj said that "Right now, we have some time before we play the Test against England, so for now, I am training at the ground near my home and improving my fitness." I'm working on it, because playing Tests from T20s is a big change. To bowl those long spells in Test cricket, I really need to focus on my consistency, and that will be my only goal."
Siraj praises Rohit
During this, Mohammad Siraj praised Team India's captain Rohit Sharma a lot. He said that Rohit understands the mental state of all the players. Whenever we are in difficult situations, he comes with a plan B and helps. He motivates the bowlers to do well. It has been a wonderful experience to play under a captain who understands you well."
Before the 5th Test, the Indian team has to play a 5-match T20 series against South Africa, which is starting from June 9. India has not yet won the T20 series against South Africa. They have a chance to register their first win in this series.
Talking about the performance of Siraj in IPL, he was bought by the team in the auction for a huge price of 7 crores. After playing 15 matches, Siraj took only 9 wickets and spent 514 runs.